Denver, CO (September 23, 2022)
Two-time GRAMMY Award winner and multi-platinum selling Christian music artist Lauren Daigle was honored at the first of a two-show stint at Colorado's iconic Red Rocks Amphitheater, where she was presented with an R.I.A.A. Gold plaque for her 2021 hit, "Hold On To Me." She shared the moment with radio programmers from across the country, as well as representatives from her record label and management company.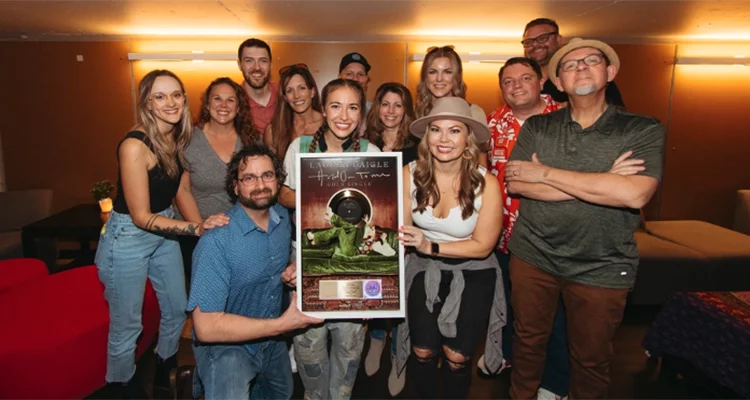 (l-r: Sarah Shinn (Centricity Music) Amanda Hildabrand (WCSG Grand Rapids) Greg Chimento (Centricity Music), Jeremy Louis Fiet (JoyFM St Louis), Robin Amlin (The River Columbus) Todd Amlin (The River Columbus), Tina Louis Blanchard (KLOVE), Julie Washburn (KCMS Seattle), Channah Hanberg (KCMS Seattle), Corey Mann (PulseFM South Bend), Kris Love (Centricity Music), and Chris Hauser.