Nashville, TN (February 22, 2019)
Sweet Jesus! By no means is that anyone taking the Lord's name in vain. Think of it as more of a proclamation of excitement and expectation of the brand new EP by Illect's James Gardin. Gardin often refers to himself as "The World's Most Encouraging Rapper" but considering his work rate and the influx of loosies over the past couple of years, he may need to change that moniker to "The World's Most Productive Artist."
For the familiar as well as the uninitiated, Sweet Jesus finds James discovering a multitude of grooves and pockets that are as varied and vibrant as his unique fashion sense. Tracks like "Complaining," "Joy" and "Chitown Boogie" are all sewn together using threads of hope and faith whilst collectively forming a patchwork of promise. Never one to stay inside any type of box, James discards the floral shirts and adorns the white collar on "Shaky Ground." He morphs into his "Bishop T.D. Breaks" persona and employs an off-kilter preacher-like enunciation with gasping breaths included. Production is handled by TheyCallMeHeat.
In spite of all the chefs in the kitchen, a flavorsome and wholesome meal is the result. Your soul and body will thank you for it. On microphone controller services, he is once again joined by Ozay Moore on '"Funky Funky Fresh" and keeps it going with Add-2 on "World." Sweet Jesus is music that will surely cleanse the outlook of the most cynical spectator and jaded listener.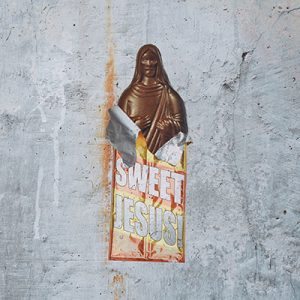 James Gardin Sweet Jesus track list
1. Chitown Boogie
2. Complaining
3. Funky Funky Fresh (feat. Ozay Moore)
4. Joy
5. Shaky Ground
6. Stained Glass
7. World (feat. Add-2)
8. Cruise Control