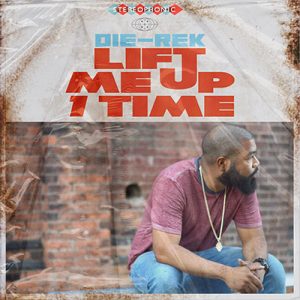 Nashville, TN (April 15, 2019)
For his fourth single on Illect Recordings, Die-Rek switches up gears a little and kicks some intercessory requests in the form of slick wordplay and everyday introspection in "Lift Me Up 1 Time." Iron sharpens iron and Die-Rek implores the listeners to help him stay chiseled. There's no chest pounding braggadocio or alpha male hyperbole to be found here whilst he floats beautifully over the stuttery bass line and jittery synths. While the beat sounds like a transmission from outer space, the man born Derek Jordan stays down to Earth like the pavement and humbly urges that if you ever see him slipping, check him and help him get right.
Father, Mother, Brother, Sister, friend or enemy. Instead of doing for self, do it for someone else and lift them up one time.
The new single, "Lift Me Up 1 Time," is available everywhere now on Illect Recordings.