Los Angeles, CA (November 2, 2018)
GRAMMY® nominated Hillsong Young & Free announces the release of their first-ever live arena recording. III (Live at Hillsong Conference) will be available everywhere on Nov. 30. Recorded at Hillsong's annual conference in Sydney, Australia; the home church of the youth worship collective, the compilation features 16 brand new live audio and video renditions of powerful worship anthems highlighting Young & Free's signature blend of pop and EDM influences.
III (Live at Hillsong Conference) includes 14 live versions of songs from the group's latest studio album such as their Top 5 Hot AC radio hit "Let Go," which the band recently performed live on NBC's TODAY Show, as well as bonus tracks for two brand new versions of fan favorites, "Wake" and "Sinking Deep." The album also showcases guest appearances from Brooke Ligertwood (Hillsong Worship), Joel Houston (Hillsong UNITED), and includes a special version of "Heart of God" featuring Chris Tomlin.
The youth worship movement continues to redefine Christian music to the masses with their projects and sold out shows across the globe. With over 321 million YouTube channel views and a combined social following of 3 million plus, Young & Free has earned five No. 1 career singles and eight Top 5 singles at Hot AC radio. Their debut album We Are Young & Free landed in the Top 25 on Billboard 200 while Youth Revival garnered the group its first-ever GRAMMY nomination for Best Contemporary Christian Music Album (2017).
"There's something special about bringing songs that were created in the studio into the live space, especially when it's at our annual Hillsong Conference amongst our church family, friends, mentors and the gathering of the church at large," says Young & Free's Laura Toggs. "The songs take on whole new meaning with new colours and new life when you add the voices of the church, united together to bring anthems of praise and worship to Jesus. We are in awe of God's faithfulness in the midst of everything we set our hearts to do, and prayerful that others will be drawn to worship and adore God through these songs."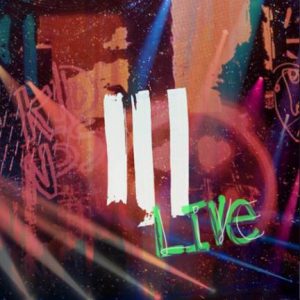 III (Live at Hillsong Conference) Track Listing:
1.  SELAH III (Fruits of the Spirit)
2.  Let Go
3.  Wake
4.  Hindsight
5.  Every Little Thing
6.  Jesus Loves Me
7.  Highs & Lows (featuring Joel Houston)
8.  P E A C E
9.  Days Gone By
10. Push/Pull (featuring. Brooke Ligertwood)
11. How Deep Is The Love
12. Sinking Deep
13. First Love
14. Heart of God (featuring Chris Tomlin)
15. Just Jesus
16. Love Won't Let Me Down