Los Angeles, CA (November 15, 2018)
Hillsong Worship, the influential worship band behind the fastest-growing single in church history ("What A Beautiful Name"), announces the release of Christmas: The Peace Project (Deluxe). Available now anywhere digital music is sold. The compilation is a deluxe version of the group's 2017 Christmas album that has garnered more than 18.5 million streams to date.
Christmas: The Peace Project (Deluxe) is a powerful 27-track holiday collection that offers listeners two new live recordings, two reimagined recordings, and instrumental versions for all songs. Hillsong Worship's original track "Seasons" will be the radio single in rotation for 2018, followed by live performance videos of select tracks to be released during the Christmas season. The deluxe compilation also features a fresh collaboration of Hillsong talent such as Hillsong Young & Free frontman Aodhan King, Hillsong UNITED's Taya Smith and Hillsong Worship's Brooke Ligertwood, among others.
"Our prayer is that even as we enjoy the festivities of the season, that our worship might be felt in some of the most chaotic and dark places on earth, honouring our Prince of Peace, Jesus," says Hillsong Worship's Brooke Ligertwood.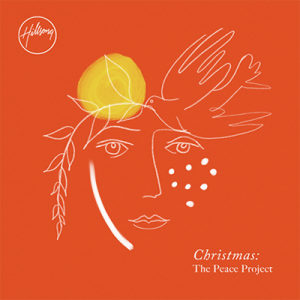 Christmas: The Peace Project (Deluxe) complete track listing:
1.  Joy to the World
2.  Hark
3.  Seasons
4.  Prince of Heaven
5.  O Come All Ye Faithful
6.  Noel
7.  When I Think Upon Christmas
8.  Silent Night (with Saviour King)
9.  Arrival
10. Theme of the Eastern Star
11. O Holy Night
12. Peace Upon the Heart
13. O Holy Night (Live)
14. Silent Night (Live)
15. Prince Of Heaven (Reimagined)
16. Joy To The World (Reimagined)
* Tracks 17-27 [Instrumental Versions]