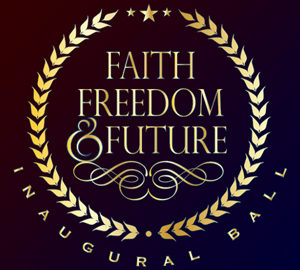 NASHVILLE, Tenn.—GRAMMY® and Dove Award-winning vocalist Guy Penrod will be a featured performer at the Faith Freedom & Future Inaugural Ball Friday evening, following the inauguration of President Donald J. Trump, it has been announced. Presented by Family Research Council, the black-tie gala will also include performances from best-selling comedian Chonda Pierce and acclaimed husband/wife duo Aaron & Amanda Crabb, among other special guests.
"Every presidential inauguration marks an important milestone in the history of our country," Penrod said. "So I am humbled to be in our nation's capital this week, and honored to share my music at the Faith Freedom & Future Inaugural Ball. As Americans, the experience will be one my wife Angie and I will not soon forget."
Family Research Council, one of the country's leading policy organizations, was founded in 1983 with the mission to champion marriage and family as the foundation of civilization, the seedbed of virtue, and the wellspring of society. FRC shapes public debate and formulates public policy that values human life, upholds the institutions of marriage and the family, and defends religious liberty.
GRAMMY® and Dove Award-winning Guy Penrod is one of the most in-demand touring artists in Christian music. With combined career sales of more than 4 million units—including the Platinum-selling DVD The Best of Guy Penrod—the powerful vocalist consistently bridges genres with his country stylings. Penrod's latest recording, 2016's LIVE Hymns & Worship, topped national Southern Gospel charts while the companion DVD landed at #1 on the Billboard Music Video chart. Host of Daystar Television's Emmy Award-winning Gospel Music Showcase, Penrod is a member of the Texas Gospel Music Hall of Fame and in 2014 was inducted alongside the Gaither Vocal Band in the Gospel Music Hall of Fame.