Generation Exodus Foundation Announces "The Drop Tour"
With Capital Kings, NF And DJ Promote, Kicking Off Today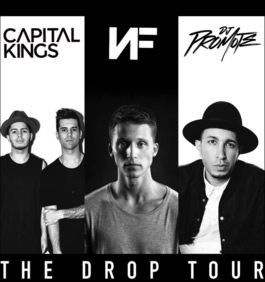 Nashville, Tenn. (November 11, 2015) – The non-profit concert promotion organization Generation Exodus Foundation announces "The Drop Tour", featuring Capital Kings, NF and DJ Promote. The tour will kick off today in Grand Rapids, MI. On the heels of announcing their tour partnership with Capitol Christian Music Group, "The Drop Tour" is expected to hit nightclubs in each city.
"I think it's great that music is so accessible, but listening to music versus going to shows is such a different experience," says Jamie Nixon. "Unless you're able to go see live shows, it's difficult to appreciate the sound and the energy. We're excited to bring these artists and this tour to general market venues, accessible to a wide audience."
With tour dates planned for venues such as Santos Party House in New York, the Mercury Ballroom in Louisville and The Stache in Grand Rapids, Generation Exodus strives on attracting the iGeneration, young adults dedicated to the electrifying EDM movement.
Greg Knapp joins the team as Director of Touring and Marketing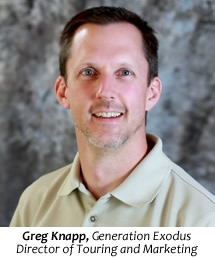 In addition to the tour, Generation Exodus has also announced the hire of Greg Knapp as the Director of Touring and Marketing. In his new role, Knapp will travel on "The Drop Tour" bus, acting as a liaison through Generation Exodus. Knapp was formerly a Pastor at the Calvary Baptist Church in the greater Pittsburgh area.
Gearing up for the November Drop Tour, Generation Exodus has remodeled their website to include new and updated ventures. In 2016, Generation Exodus plans to embark on promoting their "Revolution 2016" Tour, kicking off in the spring.
The Drop Tour Dates
Nov 11 – The Stache – Grand Rapids, MI
Nov 12 – Logan Square Auditorium – Chicago, IL
Nov 13 – Park Street Saloon – Columbus, OH
Nov 15 – The Altar Bar – Pittsburgh, PA
Nov 18 – Santos Party House – New York, NY
Nov 19 – Baltimore Soundstage – Baltimore, MD
Nov 20 – Amos' Southend – Charlotte, NC
Nov 21 – Manchester Music Hall – Lexington, KY
Nov 22 – Mercury Ballroom – Louisville, KY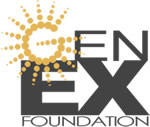 About Generation Exodus Foundation
Located in Pittsburgh as a registered non-profit Public Charity, Generation Exodus Foundation has promoted events in 24 states with some of the highest selling hard ticket dates in Christian music touring. By partnering with churches and organizations, Generation Exodus is able to bring music and ministry to the world. Led by President Kevin Braun, Generation Exodus recently re-launched in August 2015 after a short two-year hiatus, hiring on Jamie Nixon as General Manager and Greg Knapp as Director of Touring and Marketing.