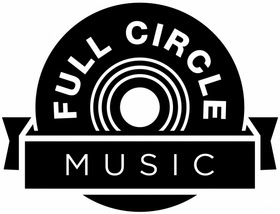 NASHVILLE, Tenn.—Focusing on the experiences, knowledge, skills and advice of the best in music, Full Circle Music has launched a weekly podcast, The FullCircle Music Show, giving veterans a chance to share what they have learned in the industry. Episodes of the Full Circle Music Show are available on iTunes and FullCircleMusic.org.
Bearing iconic guest names such as Tom Douglas (Lady Antebellum, Miranda Lambert and Tim McGraw), Tim Lauer (Taylor Swift, Blake Shelton and The Civil Wars), Neal Avron (Sara Bareilles and Fall Out Boy), Jason Turner (OneRepublic and Backstreet Boys), Reid Shippen (Keith Urban and Kenny Chesney) and more, each podcast is moderated by GRAMMY® Award Winner Seth Mosley of Full Circle Music. Future guests for 2016 include Michael W. Smith (multi-platinum selling singer, songwriter and musician), Jason Ingram (Chris Tomlin, Meredith Andrews) and Brad O' Donnell (Vice President of A&R, Capitol CMG Label Group).
"The Full Circle Music Show has been one of the most fun things I've been a part of in my career. It's the back story that I love," shares Mosley. "Most people don't know the blood, sweat and tears that goes into making a successful career in the music business. This shines a light on what it really takes to make it. It shows the 'why' of the industry. I'm inspired more every day to get up and go to work since we started doing this show. I hope it's inspiring and enlightening for the listener too."
For more information on Full Circle Music and The Full Circle Music Show, visit FullCircleMusic.org.