The 2015 OUTCRY tour recently wrapped a two-week, 7,200-mile, 12-city journey supporting local church ministries, leading more than 130,000 attendees in praise and worship.
Created and produced by Premier Productions — and fostered through local pastor gatherings — sold-out arenas and amphitheaters were filled with a collective 60 hours of music led by Hillsong UNITED, Kari Jobe, Bethel Music, Jesus Culture, Passion, Crowder, Trip Lee and Lauren Diagle.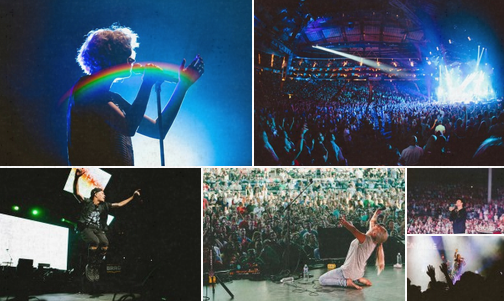 Shane Quick, Partner for Premier Productions, caught the vision for this never-before-imagined tour and reveled in every stage of production. "Outcry was so much more than I even dreamed," said Quick. "More than 130,000 people, thousands saved, record-breaking numbers of children sponsored, friends made, unity on every level and so much more. Very few things are better than a vision realized. We are grateful to the LORD for all He did and to the countless people who made Outcry a reality. We are louder together!"
In addition to elevating the local church's reach — with some gatherings hosting as many as 18,000 people — OUTCRY heavily impacted child-sponsorship organization, Compassion International, a Christian organization dedicated to long-term development of poverty-stricken children around the world. Over the course of the tour, Compassion received 7,800 children sponsorship commitments, breaking their single show record in Houston with 990 in one evening.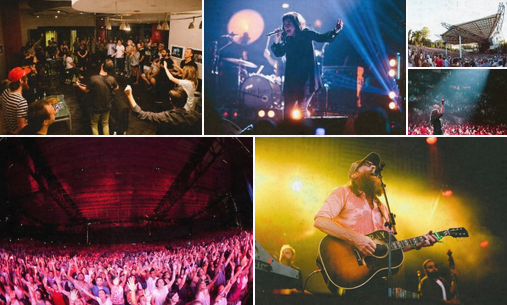 "Outcry and Compassion make great partners because we're so like-minded," said Zane King, Compassion International Artist Relations Director. "Our ministries have a strong desire to champion and empower the local church. That alignment has created a great deal of excitement and energy on each stop along the Outcry tour. It has also made each event much more than a concert–it's a dynamic worship experience."
Plans for a larger 2016 tour are underway. For more information, please visit outcrytour.com.
Facebook: facebook.com/outcrytour
Twitter: twitter.com/outcry_tour
Instagram: instagram.com/outcry_tour
# # #
Digital press kit (photos, bio and more): shorefire.com/client/outcry-tour