CCM Exclusive Song/Video Premiere
Anaheim, CA-based worship group, Influence Music, is set to release their highly anticipated album Rebels that will release July 19.
In advance of the new album, Influence Music and CCMmagazine.com are giving you this exclusive premiere of the brand new music video and single, "Redeemed."
Watch the Exclusive Premiere here: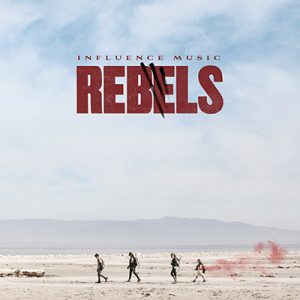 Rebels is the follow up album to Touching Heaven, which released last year and was a breakout success, hitting Billboard #2 on the Christian Album charts, #7 on emerging artist chart and was the #1 album on iTunes.
Influence Music is made up of Matt Gilman, Melody Noel, Michael Ketterer (known for being a finalist on America's Got Talent) and Whitney Medina. The faith-based record label and artist collective birthed out of Influence Church in Anaheim Hills, California and is dedicated to facilitating the creation and release of music that glorifies God.
"My desire for 'Redeemed' is that it would become an anthem of hope for the lost, hurting and broken souls in the world. Jesus didn't come to save the righteous. He came to seek and save the lost. To dine with prostitutes, tax collectors and sinners. This song, in many ways, captures all of our stories. All of us have been wounded or broken. Maybe some of us are, or have been, on that prodigal path. But the love of Jesus is constant, regardless of our journey. I hope that all who listen would sing it as their own story, their own anthem, and their own expression of gratitude for the redemption we have in Jesus."
—Mat Gilman
"Rebels is special to me because I feel extremely connected to the message. It's probably the truest thing to my personal story I've been a part of. I believe it will impact people and bring them back to that place of first love and ignite a fire of adventure back into their faith."
—Michael Ketterer