Nashville, TN (November 8, 2019)
Christian rap/hip-hop artist DIE-REK has released his latest project, The Dying Ones, available everywhere now on Illect Recordings.
For as long as this writer can remember, hip-hop has had an obsession with death. The great Masta Ace asked if it was because we were blessed with less? We still don't know. But from Tupac conspiracies to killing rappers being how to get away with murder way before the TV show, it seems like the afterlife still has a certain allure.
For his debut album on Illect Recordings, Canadian poet laureate, DIE-REK, salutes and acknowledges "The Dying Ones" among us. Those who are fatigued and weary but have the will and zeal to complete their respective missions. However, there's no need for slow singing and flower bringing, because this fully self-produced collection of songs is about breathing life instead of death. From start to finish, one will be immersed in tales of the journey from the valley to peak with poignancy and buoyancy. With a flow that sounds like a mix of the Caribbean and part cyborg from the future, DIE-REK showcases a style that is deep enough to cut to the root whilst still remaining palatable to the listener. Highlights include "Scars" where he observes that the stakes are "at an all-time high and the word is at an all-time low" but "God is all the time I know."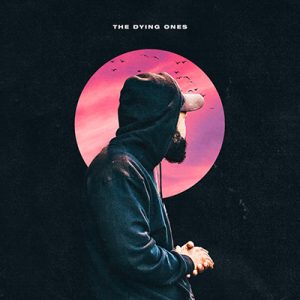 The Dying Ones track list:
01. Intro
02. The Name Is Die-Rek
03. The Dying Ones
04. Praises Of Men
05. Reign Drops
06. I Neva Knew
07. I'm So Potential
08. Lift Me Up 1 Time
09. System Automatic (Shackled)
10. Scars (Feat. DJ Versatile)
11. Unpredictable (Feat. Rel McCoy)
12. North East Beast (Feat. DJ Versatile, Karen Jewels & Lee Ricks)
13. All Day All Night