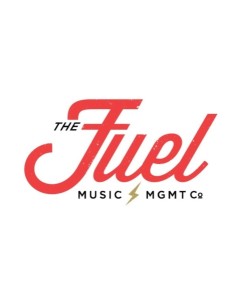 GRAMMY and Dove-nominated rock band Decyfer Down is laying the foundation for its first full-length studio album in over two years, The Other Side Of Darkness, set to release independently early 2016 through The Fuel Music.
Returning to its indie roots after a decade of touring and three acclaimed label releases, the band, collectively Brandon Mills and Chris Clonts (guitars), TJ Harris (vocals/guitar), Benjamin Millhouse (drums) and Chris Furr (bass), is reveling in its newfound freedom to write, record, release and perform new music. Inviting music fans to participate in its journey forward through an IndieGoGo crowd funding campaign with that is already speeding toward its goal, the band's first indie single out of the gate, "Nothing More," hits rock radio, as well as iTunes, Amazon.com, Spotify, Google Play and other digital outlets, Nov. 27.
Following seven No. 1 Christian Rock radio hits, "Nothing More" is a fists-in-the-air anthem meant to encourage fans to move forward with God regardless of what might try to stand in the way.
"We all have toxins and struggles that we deal with every single day, whether it's a bad relationship or some sort of thing in our lives that is weighing us down and hindering our relationship with God and His ultimate plan for our life," says Decyfer Down guitarist Chris Clonts. "We want nothing more than to sever toxic ties, and to move forward with God."
As Decyfer Down moves forward, and as "Nothing More" gets ready to shake the airwaves, the band's fans have until Nov. 26 to get involved through IndieGoGo. The crowd funding site is an exclusive place for music fans to pre-order The Other Side Of Darkness, as well as receive audio downloads weeks before the album streets, autographed recordings, t-shirts, Limited Edition Vinyl, VIP tickets, a private dinner with the band, a recording session with the band, a private concert and other special incentives that are available nowhere else.
Taking the new music from The Other Side Of Darkness, as well as its growing list of fan favorites, on the road, Decyfer Down plans to tour heavily in 2016. The upcoming tour follows 32-packed events last winter/spring with Disciple, Seventh Day Slumber and Nine Lashes, and its own successful headline tour this fall. Upcoming tour dates will be announced soon.