Nashville, TN (January 22, 2019)
Grammy-nominated singer/songwriter and producer David Leonard has released the video for his song "Signs of Life," from his upcoming solo album The Wait, due out March 15 via Integrity Music. The kaleidoscopic video follows David as he attends a house party alone and searches for a deeper meaning. The visual is the perfect companion to the song's captivating guitar riffs, optimistic lyrics, and inspirational message that no one is ever truly alone.
"Sometimes you have those moments when you don't hear anything, then you hear this tiny whisper and it's just enough to keep you going, to help you take the next step, to help you have courage in that moment. This song is a reminder of that." —David Leonard
Born out of personal experiences and set against a backdrop of alternative pop, The Wait tells Leonard's story of wrestling through heartache, depression, confusion, and redemption with his family and God. Music videos for each track will also combine and make a short film that tells one overarching narrative. Those who preorder the album will receive four instant grat tracks "Signs Of Life,""Wanderer," "By My Side,"and "Threads."
The album was produced by Leonard, Brad King, and Seth Talley for The Creak Music, a production studio and independent label co-owned by the trio based in Franklin, TN.
An Arkansas native and Franklin resident, David Leonard has been playing, singing, writing and producing music since high school. In addition to his former recording and tour work with bands Jackson Waters, NEEDTOBREATHE, and Grammy-nominated duo All Sons & Daughters, Leonard is an acclaimed songwriter. His production credits with The Creak Music include All Sons & Daughters, NEEDTOBREATHE, Jaci Velasquez, Brandon Heath, and Ben & Noelle Kilgore.
For more info on David Leonard, please visit www.davidleonardmusic.com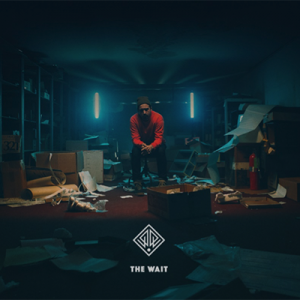 The Wait Track Listing:
1.  Wanderer
2.  By My Side
3.  Signs of Life
4.  Know Your Heart
5.  Come As You Are (Intro)
6.  Come As You Are
7.  Share This Burden
8.  There's Nobody
9.  I Will Wait
10. Distant God
11. You Know Me
12. Threads
13. The Little That I Know