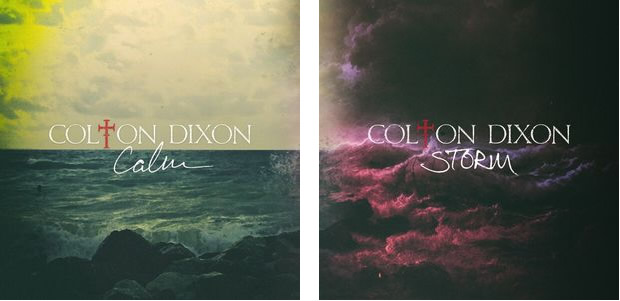 Nashville, Tenn. — Colton Dixon will give fans a glimpse of his musical versatility with the upcoming releases of dual EPs Calm and Storm, debuting September 11. Calm, a stripped down collection of acoustic songs, and Storm, a compilation of energetic remixed tracks, will feature fan favorites from Dixon's debut release A Messenger and current project ANCHOR. Fans will hear transformed versions of the biggest hits including "You Are," "Never Gone" and "More Of You."
Copies of the EPs will be available as one full length album including both Calm and Storm titled The Calm Before The Storm, or the EPs may be purchased and streamed separately through digital music services.
Earlier today, Dixon announced the EPs on social media, sending fans on an online scavenger hunt through instagram, Apple Music and Facebook, which eventually led them to the EP titles and album artwork.
Calm and Storm follow Dixon's sophomore release ANCHOR, which continues to see success as current single "Through All Of It" recently hit No. 1 on the Hot AC chart and Top 10 on the AC Indicator Chart. The album's first single, "More Of You," spent three weeks at No. 1 and was the most played Hot AC single of 2014.
Following a busy summer performing at festivals across the U.S., Colton will hit 36 cities this fall as a part of TobyMac's ***THIS IS NOT A TEST*** Tour. For a current list of tour dates, click here.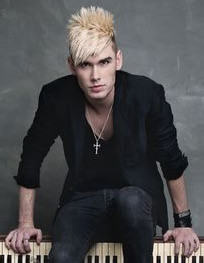 About Colton Dixon
Colton Dixon quickly became a household name in 2012 when he made it to the top seven on Season 11 of Fox's hit show American Idol, and his career has been on the fast track ever since. Dixon's 2013 debut, A Messenger, set the record for biggest first-week sales by a new solo Christian act, becoming the No. 1 selling album by a new Christian artist and the No. 9 best-selling album of 2013 in the Christian genre overall. Colton Dixon has also been named the latest Steinway artist, following in the footsteps of legendary artists such as Harry Connick, Jr., Diana Krall and Billy Joel. Dixon's sophomore effort ANCHOR, released last fall and includes the most played Hot AC single of 2014, "More Of You," which spent three weeks at No. 1, as well as "Through All of It," his fourth consecutive No. 1 at Hot AC Radio. In 2013, Dixon won a Dove Award for Best Rock/Contemporary Album Of The Year, along with two additional nominations.
Get Connected with Colton Dixon
Website: http://www.coltondixon.com/
Twitter: https://twitter.com/coltondixon
Facebook: https://www.facebook.com/coltondixonmusic?fref=ts
Instagram: https://instagram.com/coltondixonmusic/
YouTube: https://www.youtube.com/user/ColtonDixonMusicVEVO