Nashville, TN (November 9, 2018)
Da' T.R.U.T.H. is releaseing a series of new EPs starting with the November 9th release of Vet. If you are a fan of Da' T.R.U.T.H., prepare for something fresh and if you have not listened to him in a while, then this is the album to return to.
The series of EP's will highlight Da' T.R.U.T.H.'s evolution as a creative and his experiences as a young veteran leader. It is a collection of insights from Da' T.R.U.T.H.'s journey that he feels compelled to share with the world.
Sonically, it is refreshing, cohesive and as one of the executives from Sony said, "It is a breath of fresh air." Musically, he is doing what veterans do and taking risks. However, they are risks which feel natural and honest. The Vet project has a unique and mature sound that will instantly connect well with young adults. Although it has some depth, it's not too heavy. There are moments on the album that are really simple and practical and others that are really deep but not too complex.
Da' T.R.U.T.H. is owning his space as a wily veteran. On the album opener, "The Prologue" and "Long Time," he reminds us of his experience in the game and gives a level of insight into where he's been, what he's been doing the past few years and where his focus lies at the moment. His wisdom and experience shine through on songs like "Everything" and "Brand New," while his creativity as an artist is showcased on songs like "Would You Love Me?" featuring Greg Cox. His collaboration with Greg Cox and KJ Scriven (Tye Tribbett, Travis Greene…) seemed to have pulled out the best in him.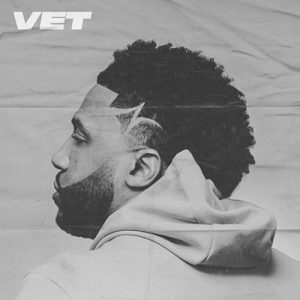 Vet track list
The Prologue (feat. Ahji)
Long Time (feat. Greg Cox)
Everything (feat. KJ Scriven)
Brand New (feat. Samoht)
Would You Love Me? (feat. Greg Cox)
Legacy (feat. Bizzle, Datin & Greg Cox)
Last Time (feat. Greg Cox)
The Epilogue (For Me) [feat. Phil J.]