CCM PIONEER REBA RAMBO'S 1976 CLASSIC LADY
TO BE RE-ISSUED ON DIGITAL MUSIC OUTLETS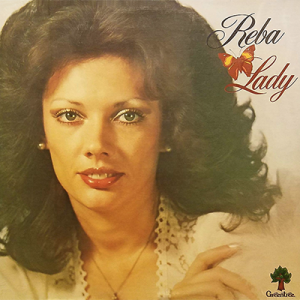 Nashville, TN (December 13, 2019)
Provident Label Group will be re-releasing Reba Rambo's 1976 CCM Classic Christian music album, Lady, to all digital music platforms. Lady, a Grammy-nominated and Dove Award winning project, was one of the definitive albums of the early days of emerging Christian music industry, and was one of the best-selling albums of the decade by a female artist in any genre. Remastered from the original master tapes, this will be the first time the album has been available in any format since its initial release on vinyl and cassette.
In 1976, Reba Rambo was something of an anomaly in Christian music. Despite being one-third of the groundbreaking Southern Gospel trio, The Rambos, with her parents Buck and Dottie Rambo, she had a separate solo career as a left of center folk-rock singer-songwriter and released four solo albums as part of the then-burgeoning Jesus Movement to both controversy and critical acclaim. After performing at 1972's Explo '72, often cited as the Woodstock of the Jesus Movement, she toured for a year and a half as a part of Andrae Crouch and The Disciples.
Her time with The Disciples stretched her musically and allowed her to further evolve as a songwriter. When she and producer, Phil Johnson, however, approached the label for a budget for a new solo album, the executives weren't interested. Determined to record Reba's songs, Johnson called in favors and recorded Lady with some of Nashville's top session players when other artists he was working with had time left at the end of their sessions. They submitted the final project to the label who agreed to release it, but without much promotional effort.
But the songs spoke for themselves. Reba's signature song, "The Land of Oohs and Ahs," an allegorical composition drawing the parallels between one's life after salvation with L. Frank Baum's The Wonderful Wizard of Oz, became a radio hit that carried the album to the Top 10 of the industry publication's sales and airplay charts. "Lift Him Up" became another radio favorite and an immediate staple in worship services internationally. Reba's inventive songwriting and distinctive vocals paired with Johnson's innovative production established Reba, in one critic's words, as "one of the most important female contemporary Christian artists in the field."
Since Lady, her songs have been recorded by Amy Grant, Sandi Patty, Natalie Cole, Debby Boone, Donna Summer, Cynthia Clawson, the Gaither Vocal Band, Michael English, Mark Lowry and many more. She has earned a Grammy Award, three Dove Awards and has been inducted into the Gospel Music Hall of Fame as a member of The Rambos. After recording a series of collaborative efforts for the past thirty years, Reba is beginning work on her first solo album since 1982.