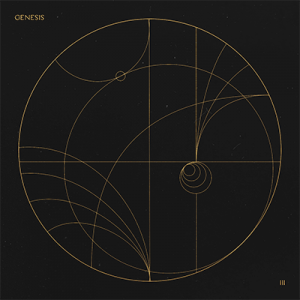 Redding, CA (November 4, 2019)
Created to guide listeners into an intimate place of worship—experiencing the height, depth and breadth of God's love above the noise and agenda of daily life—Bethel Music's latest Without Words offering, Genesis, is set to release November 15. The third installment in the GRAMMY®-nominated worship collective's instrumental series, Genesis, celebrates the story of Creation, combining reinterpretations of 12 renowned songs with seven original interludes designed for personal reflection and meditation.
Produced by Seth Mosley and LaeL, the project is hallmarked by its ambient instrumentation, vocal layering and gentle electronic soundscapes. Genesis presents new arrangements of Cory Asbury's GRAMMY®-nominated chart-topper, "Reckless Love," "No Longer Slaves," "What A Beautiful Name," "Raise A Hallelujah," and the recent Dove Award-nominated Josh Baldwin hit, "Stand In Your Love," among other selections.
The album also showcases seven thematic musical interludes. Original instrumentals such as "Light," "Atmospheres," "Galaxies" and "Life" represent each day of Creation, seamlessly weaving the story of Genesis throughout the entire recording.
"Our third release of the Without Words series, Genesis, tells the story of Creation interwoven throughout the soundscape of the album," explains Bethel Music CEO Joel Taylor. "We wanted to tell the story of where it all began: when God the Father created the universe and everything in it, and when He created mankind in His image for His pleasure. Returning to the intimacy of God and man alone in a garden where Adam worshipped Him for the first time, our hope is that Without Words: Genesis creates an intimate space for resting in God's presence and fills the heart of the listener with awe and wonder of our magnificent Creator."