Atlanta, GA (May 31, 2019)
Before there was any chart controversy in Country Music— 5 years ago, rapper Andy Mineo had his own thoughts about the genre and recorded "Anything But Country." The second single from his upcoming WORK IN PROGRESS mixtape, calls out the stereotypes and biases that shape preference in music and dating. During the podcast, Andy and Del sit down with VP of Marketing at Reach Records, Marcus Hollinger to unpack and unlearn these unhealthy perceptions.
Click here to listen to the song and podcast.

WORK IN PROGRESS, available on Friday, August 23rd, is an 11 track mixtape comprised of raw, unmastered and alternate versions of songs recorded over the years.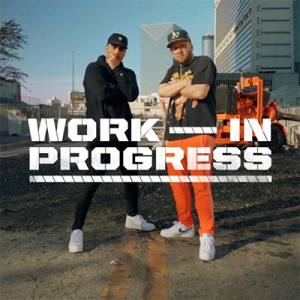 WORK IN PROGRESS TRACK LISTING
1. Podcast-clip-1.wav
2. Reflections rough w_horns & break.mp3
3. Podcast-clip-2.wav
4. Keepin it movin am & guv demo.mp3
5. Podcast-clip-3.wav
6. I DON'T NEED YOU (DEMO).wav
7. Podcast-clip-4.wav
8. 1988 REMAKE 2_Nottz_42North.wav
9. Podcast-clip-5.wav
10. Anything But Country (break beat_no trap version).mp3
11. Podcast-clip-6.wav
12. another me 3/7 NEW (Gawvi remake).mp3
13. Podcast-clip-7.wav
14. Til Death (no guitars) bounce.mp3
15. Podcast-clip-8.wav
16. So gone Easy DaveJ V1.4.mp3
17. Podcast-clip-9.wav
18. Honest 2 God Tyshane/DSTL 1.0.mp3
19. Podcast-clip-10.wav
20. I ain't done (beam version).aif
21. Podcast-clip-11.wav
22. Family Photo second half idea 2 (joel draft).aif