Nashville, TN (June 7, 2019)
Internationally known recording artist and songwriter, Los Angeles-based TV Host, casting producer for American Idol, style expert for Emmy-nominated talk show The Real, as well as Celebrity Page TV, The Wendy Williams Show, E! News and more, Shae Wilbur has released her five-song Unmovable EP through her newly formed partnership with Venture3Media (V3M).
Touring Latin America, the Middle East and more locations around the world, Shae first shared her talents as a contestant on Season 8 of American Idol. She quickly shot to fame in both the US and UK after her audition aired and made front page news at numerous media outlets.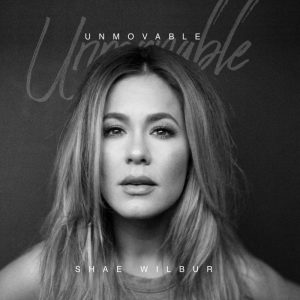 Harking back to that season, Shae invited fellow contestant Danny Gokey to join her on her EP's first single and title track, "Unmovable." The duet is set to release May 24 from digital retailers and streaming outlets internationally.
"From the songwriting to the doors that have been opened to the new relationships that God is bringing into our lives, my husband Joel and I feel that we should be doing this right now for such a time as this," shares Shae, who just became a new mother with the birth of her firstborn son, Shiloh, May 5.
In addition to her new music and role as "mom," Shae is featured singing "Endless" on preeminent messianic worship leader Paul Wilbur's Roar from Zion and is the lead writer for a music library company placing songs on TV. She has had HUNDREDS of song placements featuring her singing on shows such as Vanderpump Rules, Real Housewives of Beverly Hills, Ladies of London, Married at First Sight and numerous other programs on TLC, Lifetime, Bravo, E!, A&E, MTV and VH1.
Shae has also become one of the most sought-after TV hosts in her field, known for her bubbly personality and instant connection with audiences. After working for four years as an entertainment news reporter for a FOX affiliate in Jacksonville, FL, she can now be seen all over TV. As a Lifestyle Expert, she hosts a weekly segment on the Emmy Nominated daytime talk show The Real and makes regular appearances on EXTRA, E! News, The Wendy Williams Show, Celebrity Page and many more.
CLICK TO BUY OR STREAM THE ALBUM: