The art of restoration is a delicate one; the creation of harmony amidst the dissonance of life, a precarious endeavor. Tedashii knows this heart-wrenching process as well as anyone and much more than most people want to, as is chronicled in his latest project, Below Paradise.
"Below Paradise is intended to be taken at face value," he says. "Life on earth is life that is lived beneath Paradise. I want to share the idea that life exists in a world that is sub-par, but we still have hope."
Hope is an easy word to throw around. It easily dissolves into the milieu of similar religious catchphrases, such as, "God is in control" or "God can never lie."
"I can't let those things be high and lofty truths," Tedashii shares. "They must be near and dear truths I hold and find comfort in."
Comfort has been a desperate need for Tedashii and his family over the last year.
"I lost my one-year-old son last March," he explains quietly. "That was the first moment of direct tragedy for me. A year later, the pain is still there and is immediate, but I have had a few months to gather other truths. One of those truths is that despite me being sad and emotionally haywire, I know God is loving."
Charged with the daily task of survival among this unspeakable loss, Tedashii has integrated reconciliation into his personal mission. And he has allowed music to be a vehicle by which to achieve it—though not at first.
"Initially, everything outside of the studio wanted me to be a dad who lost a son," he says. "The studio was a place I could be without it. I don't think I wrote to distract, but it felt like I was lying. Eventually, writing became a way I could express my feelings. At that point, writing became freeing and, over time, therapeutic."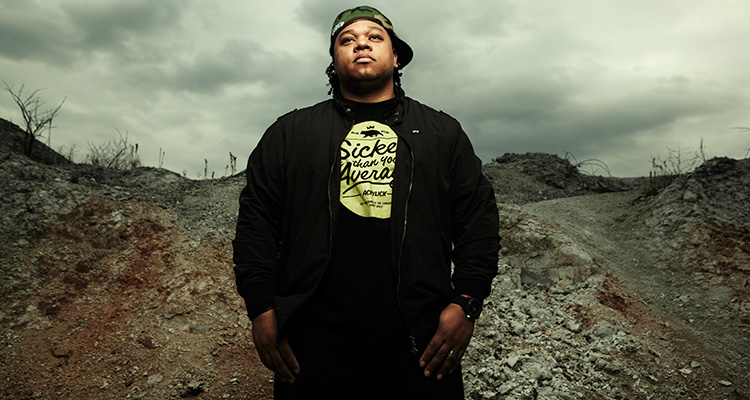 Not only a means of processing, Tedashii's music, this time around, showcases a new sonic landscape, previously unexplored. While always eclectic, Tedashii has generally allowed his albums to meander through various styles, each sound serving a different type of music or serving a particular song. Below Paradise is a different sonic experience.
"With other albums, I've liked the idea of being scatter-brained," he shares. "I grew up loving soul, pop, country, hip-hop, even classical. When I started making music, I would put it all on one album.
"This album, though, the goal was to show my heart, my burden," he continues. "I wanted songs that capture the listener and not lose the point. The songs are more mature. There are not a lot of dance or party songs, but the album isn't filled with melancholy, somber tracks. I did one song with Britt Nicole. The subject matter is dark, but the music has major chords and bright strings."
The juxtaposition of lighter sounds with darker subtext succeeds in making the bright seem brighter and the dark seem darker — an effect Tedashii also strives for beyond music.
"There are so many people who get hit with news of tragedy; it's often ignored, just a side conversation to the main conversation that everything's good," he says. "I want to see a happy medium. There needs to be an awareness that things may be great today, but it's still a hard day. There has to be an awareness of that. If you sweep the hard stuff under the rug, the goodness gets robbed. You have to see the bad to see what's been overcome."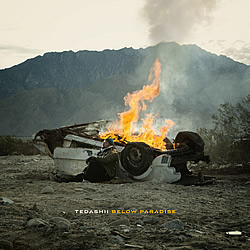 For Tedashii and his family, the road has been rocky, but they haven't traveled alone.
"Our church has been amazing," he says. "They've brought meals, babysat our kids, helped us financially and have prayed for us."
Since the loss of their son, the family has found comfort not only in community but also in new life
"We have a four-year-old and a four-month-old," he says. "That part of the story has been a huge help in the therapy and sanity of it. We both go to counseling and talk regularly with our pastor. Overall, it's been a year of seeing people love on us."
Tedashii also credits Scripture with his capacity to accept loss and tragedy
"In John 3, John the Baptist's people are jealous of Jesus. And John responds with, 'I must decrease so He must increase.' John was a guy who loved God and was loved and used by God. The way he died seems unfair, but the unfairness is eclipsed by God's love. That's the goal. When I decrease, He increases. I have nothing that anyone needs. He's the one you need and hopefully is the one you'll get from me."
To say that the circumstances have been difficult is a painful understatement. Yet, despite facing the greatest loss many humans can ever imagine, Tedashii has had the strength and courage to be real, to be hurt, to be broken, to be held.
As the pain of life and the glory of God have intersected, day by day, harmony has started to emerge. And Tedashii's own words have rung true—this world is harsh. God's love is good. Day by day, prayer by prayer, the reconciliation has begun.
FOR MORE INFORMATION, VISIT TEDASHII.COM.