Christian music's most celebrated voice gives final CCM Magazine interview as artist—with Andrew Greer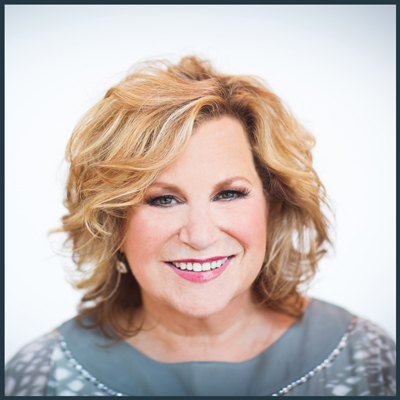 For those of us who grew up listening to gospel music, the scene is all-too familiar: a sold out arena, crowds abuzz with anticipation, the prelude of the piano and a chorus of background singers, and then … that voice. From the first electrifying verse to the last tender note, Sandi Patty would sound those celestial soprano pipes, transporting our hearts and souls to another time (and yes, another place) in a concert chock-full of rafter-raising anthems expressing faith, hope, and most of all, love.
When Sandi sings our spirits experience nothing short of revival. Yes, her musicianship is unmatched. And her downhome demeanor and witty storytelling have a way of making us feel like we belong. But it is her heart, so transparently beating throughout the soundtrack of her shows and recordings that hooked us for life.
Perhaps, as a kid, like me, your parents shuffled you to one of Sandi's concerts. Inevitably, towards the middle of her pristine performance, Sandi would break it down and invite all of us youngsters to join her onstage for a little choreography, and a whole lot of fun. Whether she wanted to be sociable with the children's portion of her audience, or was simply crazy for scattering the platform with a gang of gawky kids, I didn't care. I felt like a million bucks.
For the woman who had giggled it up with Johnny Carson on The Tonight Show, accepted a gaggle of GRAMMY's and kept company with presidents, was asking me to sing along with her. And though I was sharing the stage with the most celebrated female artist in gospel music history, it felt like I was spending time with a friend. I think everyone in the audience felt a bit like that.
But after fifteen years of standing ovations and platinum recordings, Sandi's personal life began to crumble. As her private pains became public affair, her professional influence diminished, and, for a time, her stage became silent.
And our hearts were heavy.
You see Sandi's story was now our story. Sure, I may have never been on television, or palled around with politicians, but I had messed up a time or two. I knew what it was like to feel human. And it seemed Sandi did, too.
Through the arduous road of recovery and a humble re-entry to public singing, Sandi's career again gained momentum. The scandal that threatened to void the message and cripple the messenger only firmed her testimony and strengthened her connection with listeners. A Sandi show was no longer just a performance, it was a safe space where the generous God she had so flawlessly sung about night after night for years could commune with imperfect saints and sinners under the gracious guidance of music.
Now, after decades headlining the national stage, Sandi is retiring. But before she takes her final bow, I sat down with the Gospel Music Hall of Famer to candidly discuss her final tour, currently selling out venues across the country, her final recording, aptly titled Forever Grateful (Stylos Records), and her future.
But this isn't merely a tribute to a legend. Nor is it simply a survey of Sandi's incomparable contributions to Christian music (and beyond). This conversation is a way for us to make peace with the obvious void gospel music will experience, the void we all will feel, when Sandi steps down.
As I pored over concert footage from her extensive career, I discovered one of Sandi's signature sign-offs. At the close of the evening, Sandi would look out over the audience and in her big-hearted way say, "You are so very loved, today."
CLICK PAGE 2 TO READ THE INTERVIEW