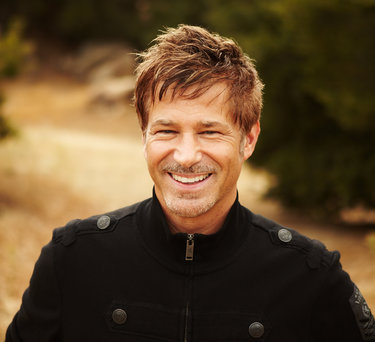 Any artist who records a Christmas record will tell you straight up, it's often an intense search for creativity, as much as anything else. In all seriousness and for the millionth time, "O, Holy Night" cannot get any holier. And as brilliantly beautiful as "Mary Did You Know?" can be, the secret of that song is out. Mary knows. And so does all of Christendom.
For singer/songwriter Paul Baloche, writer of worship standards "Hosanna," "Our God Saves," "Your Name" and "A New Hallelujah," the challenge is unique because he's aiming higher than nostalgia, higher than recreating the sounds of the season. Baloche aspires to make Christmas a season of worship.
"As a worship pastor, I understand how it goes," Baloche explains. "Every year, Thanksgiving comes around, and it's time to pull out the carols that our churches love to sing and somehow find a way to make them more personal, as part of corporate worship."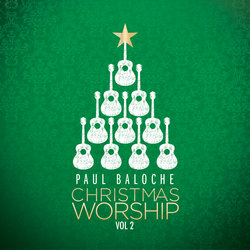 Released October 2, 2015, Christmas Worship Vol. 2 re-imagines the classic carols of Christmas for the season's Sunday morning set. Featuring unforgettable classics seamlessly married with vertical worship lyrics, this collection embodies Baloche's 30-year mission in ministry to equip worshipers and worship leaders with songs and resources that help them express glory to God.
"I've always been conscientious of what a privilege it is to put words in the mouths of believers, to write words to help others express their love to God," he says. And this album is no different.
"There is so much content and beauty and theology in a song like 'Hark the Herald Angels Sing' and 'What Child Is This?,' but most of these traditional carols are not vertical in nature; not speaking to the Lord. They feel a bit third-person. 'O, Holy Night' is a perfect example," he continues. "At the climax, we're singing, hands raised, to a thing, 'Oh, night divine.' By adding a simple chorus at the end, a response to the beauty of the lyric, melody, and the nostalgia of these beautiful carols, and then segueing into a first-person response in keeping with the Advent season, it's amazing the shift in perspective."
Produced by Baloche and Michael Rossback (The Brilliance/Desperation Band) Christmas Worship Vol. 2 follows the 2013 release of Christmas Worship Vol. 1 and continues the collaborative, community aesthetic about which Baloche is most passionate.
Modern folk/worship duo All Sons & Daughters put a beautifully simple spin on "Joy To the World/Our God Saves" while Irish worship leader Kathryn Scott joins Baloche on "O Holy Night/Love Shines Bright." Lenny LeBlanc, with whom Baloche wrote the Dove Award-winning song "Above All," contributes to the reimagining of "The First Noel/Above All."
Onajé Jefferson (Brooklyn Tabernacle Choir/New Breed) gives "It Came Upon A Midnight Clear/Glorious" a soulful gospel vibe and, WorshipMob's Gina Milne adds a sweet tenderness to "What Child Is This/Praise Emmanuel."
"I didn't want to force anything to work," Baloche says of the album's approach, "I just wanted to be open to the possibilities. To almost 'under produce' and allow these collaborations to unfold. Unforced, a very natural and seamless transition from the carol to the vertical moment."
An excellent example of this is his collaboration with veteran British worship leader Graham Kendrick on a reimagined version of their song "Creation's King," now titled "Newborn King."
Another highlight is "When Love Crossed Over," a new song written by Baloche's wife Rita and performed by Madison Cunningham, a young Calvary Chapel worship leader and daughter of Costa Mesa worship pastor Scott Cunningham.
One glorious night / When love crossed over / And cast aside / Both crown and throne / To live beside / The common man… / Come kneel beside / This child of God
In addition, the traditional "Silent Night" gets the Baloche family treatment, with Rita and their son David joining Paul on vocals. David also plays guitar on the project.
"In many ways, I'm even more excited about Christmas Worship Vol. 2 because of the collective, community nature of it," Baloche says. "So many friendships and relationships have been forged through the years, this is like a 'Paul Baloche and Friends' project, which is such a beautiful thing. There are different streams and generations represented in this effort, and each one inspires me in different ways to write and sing and be better."
---

Paul Baloche is offering FREE Christmas worship materials! Click on the image below for more information on free, downloadable materials from his Christmas Worship Vol. 1 and Vol. 2 albums!