The Secrets To Her Successes, And How A Simple Shift In Perspective Led To Authentic Freedom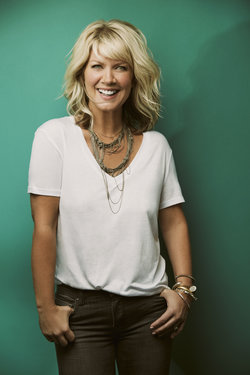 For an artist who needs no introduction, thank you for allowing us to indulge with a brief reintroduction of Natalie Grant for you:
From the genesis of her solo career in 1999, to her 2013 release, Hurricane, she has garnered five Dove Awards for Female Vocalist Of The Year (four consecutive from 2006-09), four GRAMMY nominations, headline tours featuring fellow Christian artists such as Bebo Norman, Jeremy Camp, and MercyMe, has authored two books (The Real Me, in 2005, and a 30-day devotional Dare To Be Devoted, in 2012), starred in a movie (2011's Decision, featured on Gospel Music Channel), and recently hosted a reality TV-based game show (GSN's It Takes A Church, which aired in 2014)—all of this, being a very small way to begin a very long list.
Now that we have proven our working knowledge of those "fancy Google machines," Grant is mostly interested in talking with you about her recent history. In fact, on a day she was to be on vocal rest, she graciously spent the better part of an hour with us at CCM Magazine, discussing her latest album, Be One (Curb Records, November 13, 2015, which
debuted #1 both on Billboard's Christian chart and Soundscan's Christian AC chart), and the wonderful things that God is, well…rather, the things He has already done.
"A lot of people know that on my last record, I wrote a lot of songs as I came out of postpartum depression from having my third child, and you know, over the last couple of years, I've really had such a shift of perspective in my life," says Grant. But this shift, as she calls it, wasn't a mere degree to the left, or right, while continuing to trudge ahead—it was more like a downshift, a look back, so that she could move forward, freely, and in full confidence.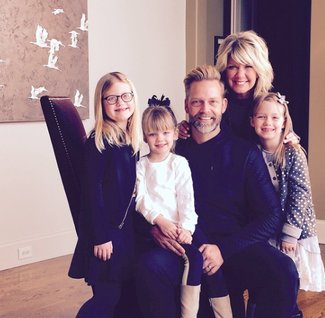 "Instead of trying to think of all the things I needed God to do for me, I began to focus my perspective on what He has already done. The more I did this, the more I got along in getting myself healthy—internally, and externally," exclaimed Grant. "I think that just breathed a new life into my relationship with Christ, my marriage, how I mothered my children, and as a result, it's completely breathed a new life into my creativity."
After sixteen-plus years of singing, writing, recording, and touring, a span that has enjoyed numerous success stories—some mentioned in the brief introduction above—Be One could easily become album number one all over again for Grant.
"I've never set out to reinvent myself—I have never been like that. I'm sure of who I am, the kind of artist and singer that I am, and the music that works for me. But I think that is what's so different about this record. When people say they can sense 'freshness' in it, it's because there's a freshness in me, as a person, and that has translated into my music."
Playback of Be One confirms the mass response. Each track a reflection of her latest stories—momentum, victorious surrender, wholly trusting in God, His steadfastness—additionally, and appropriately, much of the album captures a jovial spirit, perhaps mirroring the fact that Grant strategically places family into her calling. Beyond the obvious musical collaborations with her husband and producer Bernie Herms (Barbara Streisand, Josh Groban, among countless others), Grant and team recorded the album in their Brentwood, TN home, also marking the recording debut of the dynamic duo's three daughters, twins Grace Ana and Isabella Noelle, and Sadie Rose (appearing on a cover of Bethel Music's "Ever Be").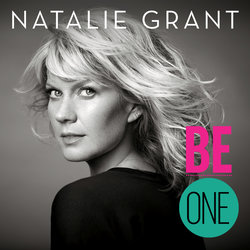 The record's second track, "Good Day," implies a challenge from Grant to her listeners. While the lyrics state, I'm gonna dance to the beat of amazing grace / Gonna hold to the promise, that You made / And I know whatever's gonna come my way / You're here with me, and it's gonna be a good day, the story behind the song tells of inspiration found in the faithful, and now family-favorite dance break. "I wanted to write a song my girls and I could dance to," said Grant, naturally grinning from ear-to-ear, at a Live On Facebook event, which aired the eve of Be One's release, drawing an audience of over 15,000 to the live stream.
"It doesn't make our problems go away, but I promise, if you dance for just 30-seconds, you can't help but smile and feel just a little better about your life," she encourages. "Whenever we have a lot of stress in our family—we're tired, overwhelmed, and it's just piling on—we say, 'It's time for a 30-second dance break!' My three girls even get their Daddy into it, and we dance our heads off!"
If you're one of the many thousands that "Like" or "Follow" Grant on her ever-growing socials, you're accustomed to seeing her children, in addition to her home and family life—and these, usually on a daily basis. And if you're like us, it's possible you may have also wondered just how Natalie Grant balances it all? "A friend and Bible teacher in the U.K., Charlotte Gambill, really helped me to grasp the idea of, in her words, 'This is now your family's calling,' you know?
"She taught me how not to potentially instill into my kids the idea of, 'Mommy's going out to fulfill her calling,' rather, involving them in it so that they're actually blessing me as I go," says Grant. "As a family, we are taking the message of Jesus to the world. Right now, and as they grow, they will always feel like they were a part of this. I love that idea, we're doing just that, and it has really helped in balancing me." While this "balance" was on point, Grant timely chimes in to pay equal attention to the needs of her listeners—specifically, her female audience.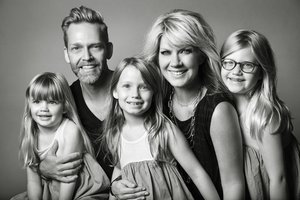 "I feel like the answer to the age-old question, 'How do we balance everything?' is one that everybody, especially women, are always looking for. In Matthew 11:28-30, The Message version, it says, 'Are you tired? Worn out? Burned out on religion? Come to me. Get away with me and you'll recover your life. I'll show you how to take a real rest.' And then it says, 'Walk with me and work with me.'
"'Rest' and 'work' are together," illustrates Grant, "Which is kind-of funny, because most people are going to assume, 'If I'm resting, work is not going to be involved!' But when you look further, the Word continues, 'Watch how I do it. Learn the unforced rhythms of grace. I won't lay anything heavy or ill-fitting on you. Keep company with me and you'll learn to live freely and lightly.' That is a genius scripture," a noticeably moved Grant responds. "When your pursuits are ordered of the Lord, you can still have rest in the midst of being tired, He can show you real rest."
As a wife, mother, and homemaker, an integral part of Grant's calling is to encourage the body of female believers. This is particularly evident in her easily accessible online persona, of which she boldly declares is the real Natalie Grant. "Some artists have both a 'public' and 'private' page on social media. I decided that I'm just going to be me—for better or worse—I'm going to invite people in to the real Natalie, not just the one holding the microphone on a stage," she states.
"I don't allow the team to post on my behalf—I'm the only person that posts on my socials. I feel like people are getting to know me, and now it feels like they're my friends, in addition to being fans. I have become trusted, and I think it has created a really interesting dynamic. Everyone does things differently, and I'm grateful that I decided [to forego living two lives on social media]—I'm just who I am. My career, my calling, my family, marriage and kids—all of my pursuits are part of the same calling—to live a life that worships God, and loves people. To separate all of those things out," she pauses, searching for words, "I don't know—that just doesn't work for me. Instead of trying to compartmentalize everything, I invite my family into this journey. Interestingly enough, it's another one of the ways I actually find balance.
"When we're in step with the Lord, He will show us the 'unforced rhythms of grace' for our lives. I'm a wife, and God has called me to be a Mom—I feel that I have those things in the right order, and that is why you see me involving my family in everything that I do," she explains, honestly. "It doesn't mean that at times I'm not going to be absolutely exhausted, or even burned out. And my callings are going to be different than someone else's, but the same principles apply—stick close to the calling you have, and His pursuits for your life. When you're out of step, you're going to know it. I don't want to give this illusion that I've got it all figured out, that I've got everything completely balanced…thank God for grace! You can wake up the next day, and try it all over again, right?" [Laughs]
Despite the ever-growing tinge of a frog in her throat as we continue to converse, Grant's bubbly personality shines ever brightly, as you can sense this renewed purpose carrying over into her voice, her life. Just as she and her family are boldly taking the message of Jesus to the world, Grant also applies a new vigor toward her personal journey of living a healthy lifestyle—and she isn't afraid to tell anyone, or show everyone. Like the afore mentioned rhythms and orders, this is also a calculated strategy.
"It's a desire in every single person to look good, you know what I mean?" she poignantly asks. "I want to be really careful to not be a proponent of trying to be a certain size, or look a certain way to fit a cultural idea of beauty. That is not important," she emphasizes. "I think the reason I [talk about, and reveal my daily fitness journey on social media] is not for people to notice and say, 'Oh, she's losing weight,' what I want people to know is that I realized my body is the temple of the Holy Spirit, and I want to take care of what I have. More than that, I'm a better wife, a better mom and a better human being when I feel healthy, and feel good for taking the time for myself.
"I really want to bust this myth that a Christian woman is 'selfish' when she is actually taking care of herself. It's not selfish—It's smart. Women are caretakers, and they naturally take care of everyone else, often to their own detriment." Pointing out that there's a double standard when it comes to traditional roles and our cultural Christian response to a woman's cognizant and dedicated approach to personal fitness, Grant continues, "The Bible says, 'Love others AS you love yourself' (Mark 12:31), I think this actually means that we're supposed to love ourselves! [Laughs]
"Sometimes, we confuse the love of self with it being sinful, you know? If we're only looking out for ourselves, disregarding the needs of others, of course, that's sinful. But taking care of ourselves, loving ourselves, appreciating how God made us, and caring for that to the best of our ability, I actually think that's being Godly."
With having gone through very public admissions of her own struggles with these same subjects in the past, Grant's declarations alone have a meaningful impact. However, the visible witnesses to her tireless dedication—day in, and day out on Facebook, Twitter, and Instagram—there's no doubt her actions are tweeting louder than words.
As a summary of sorts to Grant's recent season, "King Of The World," the third track featured on Be One, was written in response to 1 Peter 5:10. "It's hard to pick a 'life verse,' because there are so many scriptures that meet you at the point of your need in different seasons. But this scripture has been with me through thick and thin—and I've had a lot of thick, and a lot of thin!" says Grant, while laughing out loud.
"Sometimes in our American Christian culture, there's this kind-of 'name it and claim it,' prosperity-idea that God wants everybody to be happy, healthy, and wealthy. I don't subscribe to this. I subscribe to the fact that He will never leave us in the midst of our strongest storms, and that in this life, there will be trouble—but take heart, for He has overcome the world.
"In the last couple of years I have experienced troubles first-hand, as I was coming out of a depression, and so unhappy. I was unhappy as a mother, I felt like I was failing at trying to keep it all together. I struggled with doubts, and questioned faith. I was having to realize that, here I was, this 'Christian artist'—at times not knowing how I even got to that place—while people seemingly held this 'super-Christian' status over me, of which I am not. Then, I felt like I couldn't be honest about that, because I was 'supposed to' be encouraging everyone else in their walk…
How could I make You so small
When You're the one who holds it all
When did I forget that You've always been the King of the world
Just a whisper of Your voice can tame the seas
So who am I to try and take the lead
Still I run ahead and think I'm strong enough
When You're the one who made me from the dust
"I don't have it perfected, but I'm definitely in a better place than I was. Again, the change occurred when I discovered that I needed to shift my perspective off of my own struggles—I had to get my mind off of treating Jesus like Santa Claus—and say, 'Okay, this is what He's already done.' I can't control my circumstances, I can't control the issues and the problems of my life, but I can control my perspective."
I try to fit You in the walls inside my mind
I try to keep You safely between the lines
I try to put You in the box that I've designed
I try to pull You down so we are eye to eye
When did I forget that You've always been the King of the world?
I try to take life back right out of the hands of the King of the world
Reiterating that 1 Peter 5:10 has held her through many of life's circumstances, Grant says, "I think this scripture really nails it, 'After you have suffered a while…' All of us will face suffering on different levels, and at different stages, but the God of all grace promises that He will sustain us through the struggle—He'll strengthen, perfect, establish, and settle us."
Perhaps you have a long list of accolades, but can't find a way to real answers in your life? Maybe your assets outweigh your ability to find, and experience true joy?
Whether you're in the midst of a storm, or even having a good day, take the occasional 30-second dance break. Sometimes, actually physically moving your feet and hands are the first steps to taking that stand, and when you're finished (with an inevitable smile), ponder Natalie's question, Why sit around, and wait for a miracle to come?