January 11th, 2015. The Ryman Auditorium was packed to the rafters and rightfully so. The Sam's Place concert series — a Sunday night showcase for "music of the spirit" hosted by CCM mainstay Steven Curtis Chapman — had re-launched in the fall of 2014 to great excitement, especially among Christian music fans. And this particular show, the first of the New Year, held great promise.
On the bill, in addition to Chapman, were country music artists Craig Morgan and Deana Carter, Christian pop icon Michael W. Smith, CCM rockers Third Day and another guy only a smattering of people at the 'Mother Church of Country Music' knew anything about. A slight, shaggy-haired man in a pirate-pride coat and a feather-pricked fedora took the stage, with a guitar and a lone keyboard sideman. He'd stood on the Ryman stage many times, but this was totally different.
He knew he was standing in a room full of the faithful, but he wasn't standing before his own.
Flashback to April 2007, when Mike Farris debuted his critically acclaimed Salvation In Lights before music business insiders and music buyers at Gospel Music Week. There, at B.B. King's Blues Bar in Nashville, people who thought they'd heard and seen it all stood with mouths agape, eyes like saucers, aghast at how that sound, that soul, could come from such an unlikely source. Artists, set to perform after the "new kid" Farris, stood off stage, in the wings, shaking their heads in disbelief. "You want me to go on after that?"
That Mike Farris had recorded a gospel album was a wonder. The fact that he was alive to record anything was a miracle.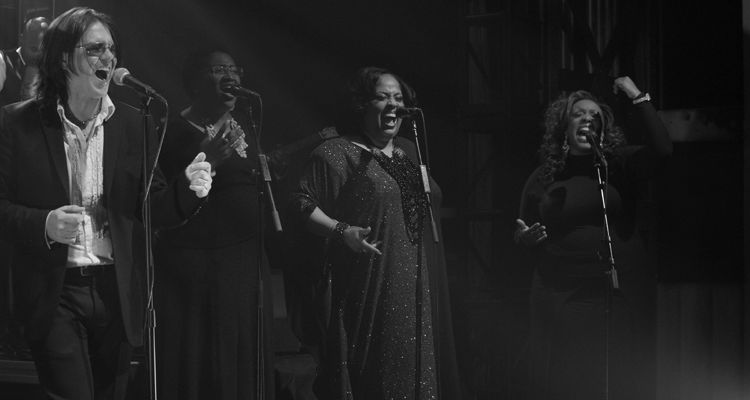 Dependent on drugs and alcohol since the age of fifteen, Farris' addictions had long held him hostage. At age nineteen, answering a newspaper ad for a soul singer, he became the front man for Screamin' Cheetah Wheelies, signed a deal with Atlantic Records, recorded three albums and toured around the world. Primed for A-list success, the southern rock outfit gained a rabid, faithful following, but Farris' demons denied him the focus success required. His gift was undeniably rare and new opportunities continued to knock — including a stint in Stevie Ray Vaughn's Double Trouble — but a fog wrapped him like a gauzy winter coat, taking a seemingly irreversible toll. Homeless, living in his car in Knoxville, TN, his reality had all the trimmings of a made-for-television movie.
But God had a better plan for his broken boy.
In 2005, Farris got his first taste of sobriety. He stood at the grave site of his nephew, as his own estranged father drove away, and he knew it was past time to get his life in order. Not the best approach by any means, he went "cold turkey," seeking solace and renewal in the music that had moved him most: black spirituals. Encouraged by his longtime manager Rose McGathy, Farris began — in pursuit of his own healing — to record his own versions of the spirituals he loved. Then INO president Jeff Moseley heard the demos and signed him, knowing full well it'd be a hard sell in the homogenized Christian music market. He was too old, his look too rough around the edges, his sound too 'out there' for CCM.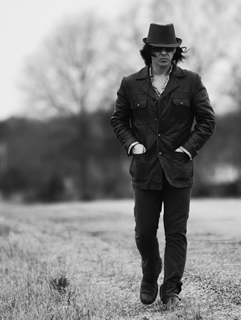 But for Farris, none of that mattered. He was just following his heart. "I wasn't trying to make a living at that point," he says of Salvation In Lights, "I was just focused on trying to do something with the music that God had used to bring me back to the land of the living. I was really scared I'd never play music again, so it was just beautiful to see God show up and use it somehow."
Once the album was complete, his initial hope was that he could take it to churches, to church folks. "So many avenues of music flow through me, hundreds of years of music, the music that I grew up with—from blues, rock, R&B and gospel—there had always been this pressure to try to force it into a box that would sell somehow. It's crazy and overwhelming at times, the weight of trying to meet expectations and make a living, but this time, that all fell away. I know now that this gift only exists to encourage people in their struggles, and if there's any power in it, it's not from me."
In the eight years since Salvation In Lights, Farris' music has been embraced all over the world, but rarely within the confines of a church. He's played dive bars, small clubs and private parties, at the Rock and Roll Hall of Fame, TED-x Nashville and at the Hollywood Bowl. His live performances at festivals such as Bonnaroo, South By Southwest, Austin City Limits Festival, Hardly Strictly Bluegrass Festival, just to name a few, have left music novices, fans and seasoned artists alike with the same awestruck response.
His live shows around Nashville have been  the talk of the town, contributing in no small part to Farris' Americana Music Award win in 2008—"New & Emerging Artist of the Year"—and the Dove Award in 2010 for "Traditional Gospel Album of the Year."
And as if that weren't enough for this small-town, farm-life country boy, in 2015, Mike Farris' Shine For All The People—a Kickstarter.com-funded project he coproduced—won the GRAMMY Award for "Best Roots Gospel Album."
Shine For All The People pushed beyond Salvation In Lights, revealing a hope not only in the glory to come, but in the failures and suffering of the present…something Farris knows all too well, having relapsed with pain medications prescribed for an ongoing back issue. Confessing to his wife Julie, he finally sought the life-changing rehabilitation/counseling he needed to unearth the root causes of his addiction.
The album took a back seat, as Farris began the hard work of ongoing, daily sobriety, with the help of support groups like Alcoholic's Anonymous and Narcotics Anonymous. After rehab, he got back to work, finished Shine and went out playing every weekend to support it. "Through it all," he says, "I've discovered that falling is a divine thing. It's part and parcel of being human. The important thing is to keep the faith and keep moving on and on. Daring to be courageous enough to share our deepest burdens with each other is the greatest gift we can give."
And back we go to that January night at the Ryman. Farris recalls being quite anxious about the actual stage time. The set list had been changed at the last minute to accommodate a shift in the line-up. Not really knowing any of the artists on the bill, he and his wife Julie stood in the green room, feeling the way most visitors feel at a new church on Sunday mornings: like a fish out of water.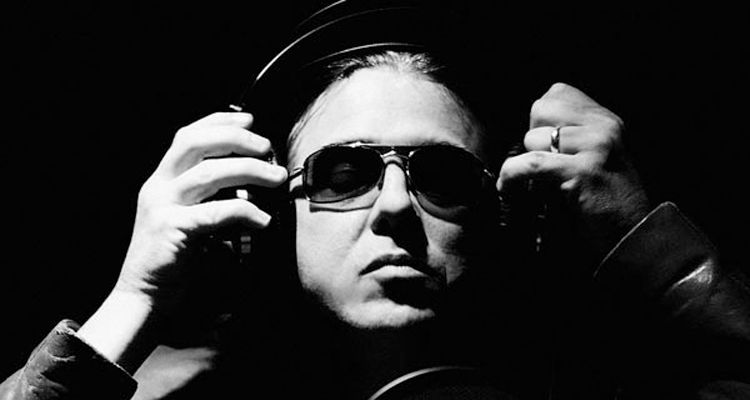 "Play nice with the Christian folk. They're just like you," texted a friend who knew of his anxiety, a couple of hours before the Ryman show. "Just sinners in need of grace. Go out there and do what you do, and let God do the rest."
The artists gathered around to pray before the show—a rare occurence in the venues Farris plays—which had a calming affect on the soul singer. When it was his time to take the stage, out he went, sunglasses on, scarf around his neck. He tried a bit of humorous banter with the audience, which was warmly received, but not his strong suit, so he decided to just get down to business.
"My music has always been first and foremost for the downtrodden, the wayward—people who've had to go up the rough side of the mountain," Farris says. "Even when it's upbeat and inspiring, there's always an element of pain because truth be  told, we're all flawed. Not everybody knows it, but we all are."
Farris and sideman Paul Brown laid it down in the hallowed hall as they lay it down everywhere else they play: all in. Every note. As if their lives depend on it. The next day, as is typical of many artists, Farris analyzed his performance. "It wasn't my best. I don't think they really 'got' me. But it's okay, I knew it was a stretch. And it's always good to stretch," he said.
There were two standing ovations at the Sam's Place show that night. Only two. Both for the shaggy soul singer in the pirate coat.