Christian artists often sing about inspirational themes — of hope in the face of trials and peace in troubled times. But few of them have run headlong into the particular type of tragedy CCM Magazine's July 15 cover artist and gospel superstar Marvin Sapp faced.
Nearly five years have gone by since Sapp's wife and ministry partner, MaLinda Sapp, passed away due to complications from colon cancer. In an instant, he had become a widower and single father, and now bore alone the responsibilities of pastoring Lighthouse Full Life Center Church in Grand Rapids, Michigan. For Sapp, life as he knew it had shattered, and the musical legend-in-the-making was forced to pick up the pieces.
Like many artists, Sapp naturally leaned into his creativity for processing and help in making sense of the experiences he and his family were suffering. The outcome of that painful process can be heard on his powerful and personal new album, You Shall Live.
"When you are an artist, experiences will cause you to examine your life and will push you to express what you have learned from them," says Sapp. "I haven't released an album in four years, and these last four years have been very difficult. I've learned some valuable lessons, so part of putting this whole thing together was to attempt sharing what I've been through and how I've been able to approach a place of resolve in life. Now for my fans, my message is focused on the importance of overcoming and just getting through…enduring life's crises.
"It has been a challenge, because you never expect to be in this type of position in life," he continues. "It has taught me how to have direction and focus. The main thing was an understanding of how to live through my issues, count on God, and know that love always wins. In the end, I decided to put pen to paper, and prayerfully, I hope people find hope in these songs."
Sapp says the process was "therapeutic" for him, as he began to piece together the lyrics that would become hope-filled anthems on You Shall Live like "Your Love Wins" and "I Can Count On You."
"I think for any writer who is experiencing challenges, there has to be some level of peace and tranquility that comes through their lyrics. It's therapeutic for me, and it gives me the opportunity to pour out my heart."
Sapp also says the healing process has come in the sharing of his experiences with others. As he hears from fans that respond to the new songs, Sapp finds inspiration for his own faith walk and ability to move on from such life-altering events.
"I say the writing is therapeutic, but the therapy also comes from hearing how God has used my message to touch others," an emotional Sapp states. "It makes it that much better for me to know why I was chosen to go through this. It's the power of assignment, like Jesus told Peter when He said, 'You are supposed to strengthen your brother.' That's what I have been trying to do and I see it happening. It's so fulfilling."
"I often hear about how the songs are helping people — from my followers on social media to people who have walked past me in the store," says Sapp. "Earlier today, a young man in the mall stopped me for a few minutes to tell me how much one of the songs on my new CD meant to him. When you hear those things, it definitely encourages you."
It's a common story for an artist as celebrated as Sapp, who has ten GRAMMY nominations, 22 Stellar Awards and two Dove Awards to go along with chart-topping albums like Thirsty.
Getting the message across is one of Sapp's highest aims when he's writing. More than melodic hook or lyrical prowess, it is the song's overall effectiveness in sharing a story in a way that draws in the listener that is Sapp's focus. It's an art that he knows well, both from his early days as a singer alongside Fred Hammond in Commissioned to his own best-selling singles like "Never Would Have Made It" and "Best In Me."
"I tell people all of the time that I think the key to a successful song is its ability to relate to others," says Sapp. "When you write songs from personal experience, people can easily identify with them. It opens the door for what you're trying to share, and will oftentimes allow for people to find themselves in a song. When that happens, I think it makes them feel better about what they have to come through, and more importantly it can encourage them that they can come out of it."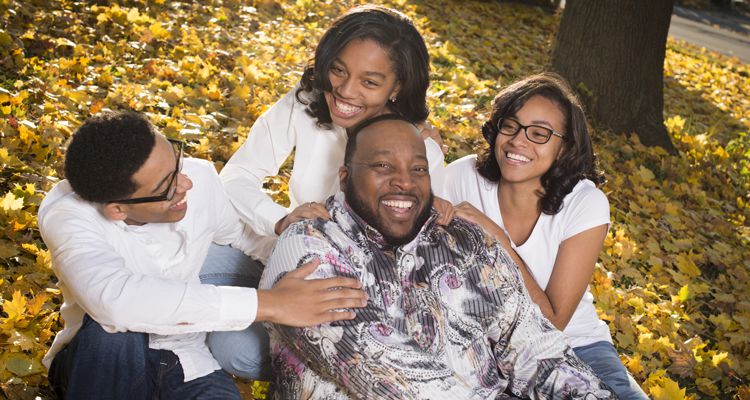 Obviously, the songs for You Shall Live took some time to develop. In the aftermath of MaLinda's passing, Sapp admitted that he began to push everyone away, including God. It was a natural defense for someone going through such traumatic loss, and Sapp said it was his children who encouraged him to begin to live again.
"Right after my wife passed, I decided that I was going to be all about my kids," explains Sapp. "I found myself so engulfed with making sure they were healthy that sometimes I wasn't even paying attention to the fact that I also needed to heal. I found myself going into isolation more and more, and I was using them as an excuse to do that.
"They realized that too, and finally said, 'Dad you have to have a life. You have to get out and do something. When you come home, you just go to the bedroom or you spend time with us.' They're getting older. They're living. They said I couldn't keep pushing people away, and that I had to establish a new normal."
"Your Love Wins" was the first track that Sapp wrote from his place of pain and loss.
"Honestly, what I'm sharing in this song is my deep isolation," he says. "I was so hurt and scared, and I even began to push God away. But His love came crashing in like a wave against the shore, and it completely won me over. So many people can relate to this place of hurt and distrust. It's so easy to take everyone out of the picture, even yourself—I got to a place at which I forgot who I was in Christ. Thankfully, God can love us back again—and love us back to Him."
Another powerful song on the album pays tribute to Sapp's earliest days in music, when Fred Hammond handpicked Sapp to fill an empty spot in one of gospel's most acclaimed vocal groups, Commissioned. "Praise Your Way Through" fits right alongside the other hopeful songs on You Shall Live, but gives the album a bit of an "old school" feel, as Sapp explains.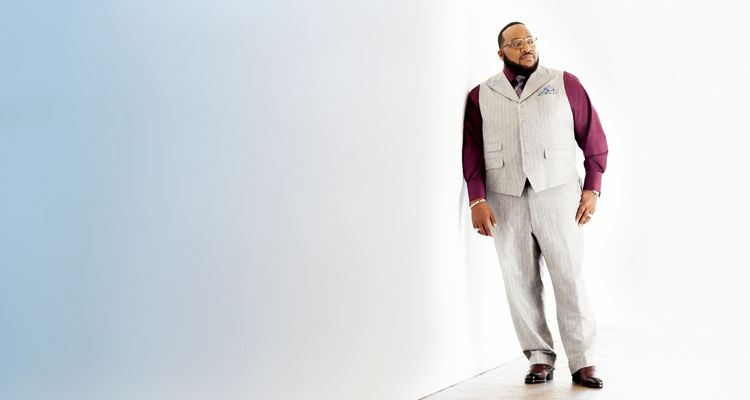 "That song was an ode to Fred Hammond," he says. "Fred actually discovered me in 1990, and I was listening to some of his music like I always do. I said, 'We should write a song that reminds me of that old school, Fred Hammond vibe.' What we came up with ended up being a song about encouragement  when things in life can be challenging, when it looks like you're down for the count. The reality is, however, that God will fight the war for you. Don't get down. He can handle it all."
Sapp says Hammond remains an important person in his life, even after 25 years. "We absolutely keep in touch," says Sapp. "He sang on my Christmas record a few years ago. I almost did a tour with him this coming fall, but my schedule conflicts with the tour dates. But he is a friend, and he is the mentor that I still go to when I need direction."
Musically speaking, he wasn't keen to change too much on You Shall Live, his tenth solo release all together. Sapp has millions of fans for a reason, so while he might add an influence here and there, à la Hammond, a dependable sound is the key for an artist like Sapp.
"I am all about consistency. That is my vision," he says. "I just want to get the music and messages God has laid upon my heart to people. After ten records, I've kind-of found my niche. I think we have a good idea who enjoys my music, but that's developed over 25 years of establishment and growing a fan base. I want to give them what they enjoy, and ultimately that's really what I enjoy doing. Many artists try to reinvent themselves, and I applaud them, but I am winning with this formula. It works."
You Shall Live is a studio album, which presented some challenges for Sapp, who does prefer the live worship setting over a more controlled environment. "The stage is where I come alive," he says. "I come alive because I draw on the energy from the crowd. When I'm in the studio I first create a mental picture, then deliver the song. When I make a live record, I can focus in on someone in the audience and immediately see how the message is affecting them."
Sapp says he has tour plans in the works for the upcoming fall and winter seasons, however he's mostly focused on his priorities at home. In addition to his musical and ministerial services, Sapp is also President/Founder of Grand Rapids Ellington Academy of Arts and Technology, a charter school with five hundred students. Between family and multiple career responsibilities, Sapp has a lot on his plate. Fortunately, he has a very clear vision of how to keep things in order.
"I try not to control ministry—I like to let it flow organically." he says. "I intentionally don't juggle those things because that allows for an opportunity to drop them, so I prioritize. My foremost responsibility is my children, and then it is my church. Next is my music ministry, and after that are my other endeavors. As long as I keep things prioritized, they work well for me. When they get shifted out of alignment, that's where it gets challenging. I am able to successfully navigate through it, as long as I keep the main thing the main thing."