Below: article intro
Jump to Jon Micah Sumrall's commentary on:  2002's debut album  |  Sea Of Faces  |  Strong Tower  |  Hearts Of The Innocent  |  To Know That You're Alive  |  It Is Well  |  Believer  |  Glory  |  Surrender  |  SLIDESHOW of album covers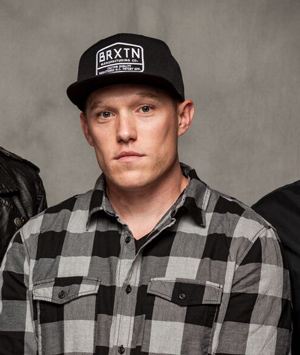 Ever since Kutless landed on rock charts with their self-titled album, Jon Micah Sumrall and company have made waves with their versatile rock and roll approach and vertical lyrics. From celebrated rock records like Sea Of Faces or their newest album Surrender to worship hits like Strong Tower, few bands can boast such an acclaimed catalog.
We recently asked Sumrall to look back over Kutless' body of work and reflect back on each album. Here are the joys and challenges that have come from writing and recording for a decade-and-a-half.
Kutless (2002) | Sometimes we can be our own worst critics. [Laughs] You look back at your first record and think, "Oh, I could have done that better." But I think there's something really cool and raw and genuine about that record, too. When you're young and full of energy, your whole life is ahead of you.
That record is really special because we'd made a record that we wished we'd had to listen to. We all loved rock and roll music and at that time, the new wave of metal and rock was taking off. It's the tail end of bands like Creed, Staind and Puddle Of Mudd. Those bands were coming up. Foo Fighters were really big. None of that really existed in the Christian market. Some of the rap-core stuff was around and heavy, heavy metal, but that melodic grunge rock wasn't around. What was frustrating was that the mainstream side of that was really negative. The lyrical messages were really dark, so we wished there was a record like this. Then we said, "Well, let's make that record."
What was funny is that the comments we'd get were like, "Dude, finally! I've been waiting for a record like this. Thank you so much." So it was great. I think we were at the right place at the right time for that.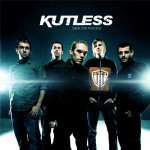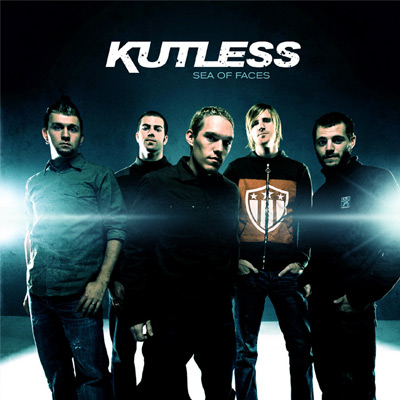 Sea Of Faces (2004) | The song "Sea Of Faces" was a cool one for me because I wrote that song after spending time in New York. I realized how insignificant you can feel in a sea of people. It's amazing that God, the creator of the universe, would take the time and energy to notice me individually and to care about me individually. That's where that song came out of and it did pretty well on radio.
It went a lot of different places. I remember going to Germany and we played this festival. It was one of the first times we were over there, and I couldn't believe it. Everyone was singing this song. Here we are halfway around the world, and we start playing "Sea Of Faces," and they all know it. It was a pretty amazing and sobering realization that this music was reaching around the globe. [Laughs] It was pretty cool.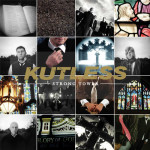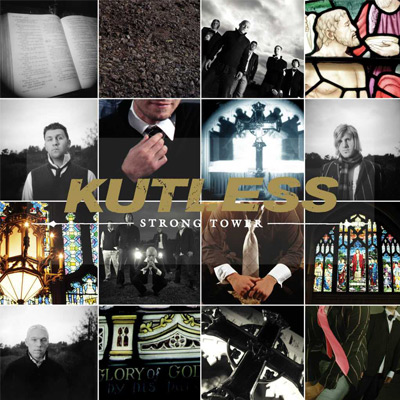 Strong Tower (2005) | It's funny how that all came together. We were all playing worship in college together. That's how we came together. We all grew up playing in worship bands, so all of that was part of what we'd always done. And we'd always wanted to do a worship record that was rock. Most worship records at that time were Vineyard Music, stuff that had a different sound without much drive to it. I remember in high school the Sonicflood record came out and it revolutionized, for me, modern worship. I'd never heard anything like it.
As a rock band, we thought it'd be cool to do that again. Music had gotten quite a bit heavier in that era, and we wanted to help worship take another big leap in terms of edge and guitars and fullness. And since worship is something that we love, we felt it reflected us more than some of the other worship styles that were popular at that time.
We went into it thinking it'd be a piece of cake. We thought it'd be like playing a Sunday morning worship service. We'll pick some songs, knock them out and it won't take long at all to record. It was seen as an interim piece while we were working on our next rock record.
So Strong Tower was supposed to be a fun side project. Of course the label was excited because worship was getting more and more popular as far as records go. But we jumped into it and once we got there, it was way harder than we thought. Not only did we need to figure out which songs to play, but we had to come up with arrangements and parts to make them fresh and new and our own.
That was harder to rework a song you've heard a million times a certain way than to write something completely new. When you write something new, you write whatever you like and what comes to mind. With this one, you have to take your instinct of what that song normally does and try something differently. So once we got into it, we realized it was the hardest thing we'd ever done. [Laughs]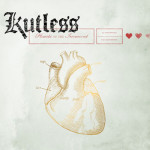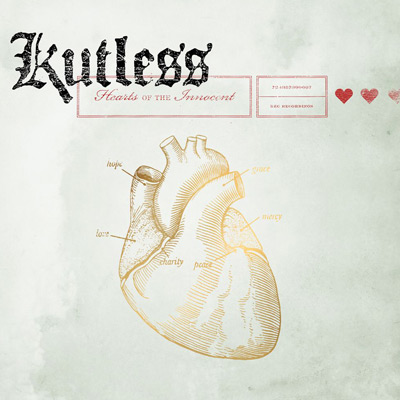 Hearts Of The Innocent (2006) | Strong Tower gave us a lot of success and momentum, and then we came out and did Hearts Of The Innocent. It was a rock record we were pumped about. Our tours were growing. Production was growing. It was a fun time because of the growth and the opportunities that it brought along. We even did a partnership with Suzuki where we were able to give away a car and a couple motorcycles! They'd sponsored our tour and we'd had trailers wrapped with Suzuki all over it. They loved it and it was neat to even change perspectives in the corporate world.
This was also the time that we recorded our Live In Portland DVD, which was super fun to bring that whole live show and what we were doing at that time.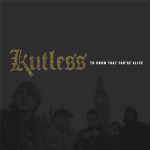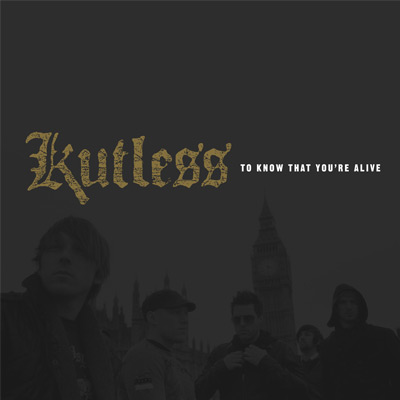 To Know That You're Alive (2008) | Coming off of the live record, we were in full rock mode with a big show. We said, "Let's take this thing to the next level. Let's go for it." At the same time, we knew we'd used Aaron Sprinkle a lot. We felt like if we were to do another record following Hearts Of The Innocent with the same team, it'd be too predictable. It would potentially not be fresh enough. So we looked for a new producer to try something different and keep pressing forward. Also at that time, Aaron had grown up with us and was working with bigger bands. So we wanted to know what a change would do for us, since all we'd ever known was Aaron.
We went to Pete Kipley, who had worked with MercyMe and other big artists, and we were a little unsure. MercyMe is obviously not the rock genre like we were at the time, but after writing with him and doing some pre-production, we thought it'd be good and we could make the sound we needed to make. That was the most expensive record we ever did. We did strings at Abbey Road Studios in London. We did a photo shoot in London. That was our splurge record. [Laughs]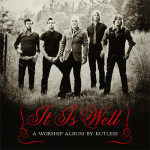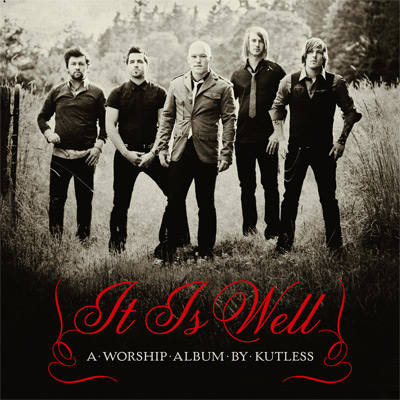 It Is Well (2009) | I really drug my feet on this one, because I didn't want to do a worship record just because it was selling. [Laughs] That's the wrong reason to do a worship record. I wanted to do it because it's the right thing to do. I just wanted to be in this with pure motives. I was talking with my pastor and he was like, "When are you doing another worship record?" I said, "Really? You too?" He said it would be great if we did another one because Strong Tower was such a good record. He said, "What are your goals for your band?" I said, "We want to reach as many people as we can and share Christ's love with them and encourage them." He said, 'What would you say of all your records so far that's been the most effective at doing that?" The answer was Strong Tower.
I went home and prayed about that and realized it was true. If our goal is to reach as many people as possible, why wouldn't we do another worship record? That helped me reconcile those concerns and so we were like, 'Let's do it. This will be great.'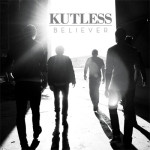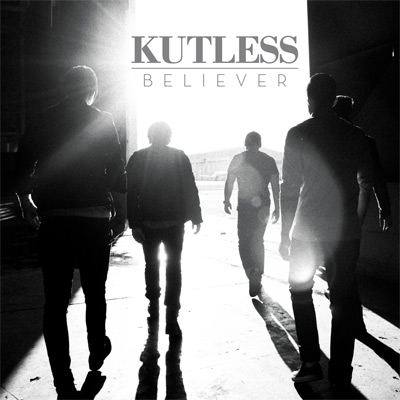 Believer (2012) | We were in this difficult spot because we'd do this rock thing and the worship thing and we were trying to fuse these worlds together somehow. At this point, Nick DePartee was one of the guitarists in our band and he became pretty involved in the songwriting process. He was a big part of the sound and songwriting on this record, which really helped shape this one. On this one, people would ask us, "Is this a worship record or a rock record?" Our answer would be, "Yes!" Our goal was to fuse both of those together.
In hindsight, when we look back, it ended up a little softer than we intended, than when we first set out. It was missing the rock edge, but I think from a songwriting perspective, they're some of the best songs we'd ever written up to that point. So that was our first fusion record we'd set out to make.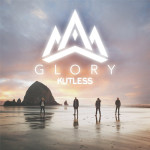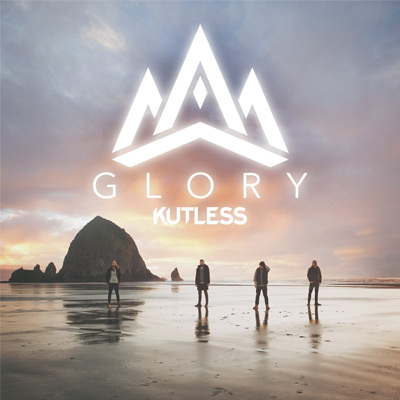 Glory (2014) | We'd done worship records and we'd done rock records. Our worship records were predominantly covers of well-known songs that people already sang in church. That instantly made them "worship" records because they were Sunday morning worship songs. Glory was our first attempt at doing a worship record of songs that were predominantly originals. The title on that record was Glory because we really wanted the songs to reflect and focus on the glory of God. We called it an exaltation record because we wanted them to be songs of exaltation.
There are a lot of songs in modern worship that are reflective, that are Psalm-like, where they say, "Lord I feel like this." There's a lot of self-reflection in modern worship, which is good, but we thought it was lopsided in that direction. In our church we were going through Revelation and it talks of the throne room of God where everyone says, "Holy, holy, holy is the Lord God Almighty." No one there is saying, "I need this or feel that." Everyone just says how amazing God is, so we wanted to capture that idea in really focusing on who God is, His attributes and His glory.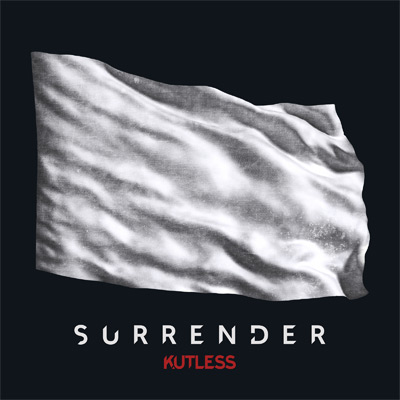 Surrender (2015) | We'd worked with Dave Lubben quite a bit over the years, and we'd hit the point where we wanted to change things up again. Through this era, rock music used to be massive—all over Top 40 radio, rock stations were blowing up—but now it feels replaced by dubstep or whatever. The rock stations in Portland are all gone now. A good old-fashioned rock and roll band are things you didn't see coming anymore, at least until fairly recently.
Everywhere I go, I've been hearing a lot of '90s era music. There's been a resurgence, which for me is my high school years and some of my favorite music ever. I absolutely love it. We thought, "If this is coming back, that makes us happy! That's right in our wheelhouse." So we wanted to make a record of what we might have done before our first record—to go all the way back to 2002 to when we started and then rewind ten years before that. Of course, we didn't want to make it sound like it was recorded in '92 or '94 but at least we wanted it to reflect those influences or sounds. And how best to do that than to reconnect with the man that we started with: Aaron Sprinkle.
We hadn't worked with Aaron in so long. We thought it'd be so much fun. So we brought him back in and we had a hard time staying on track because we hadn't seen each other in so long. We're in the studio saying, "Hey, we really have to get stuff done today." [Laughs] But we had a great time with Aaron and making this record.
Debut, 2002
2004
2005
2006
2008
2009
2012
2014
2015