Sometimes it's easy to forget that the artists we appreciate here at CCM are also fans as well. It made us curious about the tastes and habits of various artists, so we decided to launch a series, The Last Time, to find out some answers. Our newest entry comes from veteran pop/rock front man JJ Weeks of the JJ Weeks Band. Don't miss their forthcoming album, As Long As We Can Breathe.
The last album you purchased?
Chris Stapleton, Traveller
The last concert you paid to attend?
NEEDTOBREATHE in Atlanta, GA
The last TV show you binged watched?
Chicago Fire
The last book you finished?
Right People Right Place Right Plan by Jentezen Franklin
The last time you were surprisingly moved by a piece of music?
Listening to Big Daddy Weave's "My Story" while driving in Florida.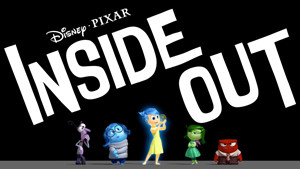 The last great movie you watched?
I'm not a huge movie watcher so Inside Out! I thought I was watching it just with the kids, but I really enjoyed it.
The last time you laughed uncontrollably?
It happens every single time we get on the bus to head to a show. We really have a great bunch of guys and we have a blast together.
The last memorable exchange with a fan of your music?
At one of our recent shows, I had a mom come over to me after the concert and introduce me to her daughter who was extremely autistic. She told me that her daughter, Kelly, loved our music and every time our song "Let Them See You in Me" would come on the radio, she would try to sing the lyrics of the song with all of her heart. It gripped my heart because it reminded me that the simple songs we write and sing have tremendous power to reach through the disabilities and into our deepest darkness while speaking life and shining a light.