JJ Heller finds that when all else is gone, love remains.
Redemption: an act of redeeming for a fault or a mistake; deliverance, rescue.
JJ Heller, along with husband and co-writer Dave, have defined it through the collection of redemption-themed songs on her forthcoming album, Loved. JJ shares that during the making of her album, "what comes after the struggle, how we go through the struggle and finding meaning in the things that are difficult for us" are the themes that drove the heart of this record. For JJ and her family, the last few years have seen their share of heartache, loss and confusion. "We have seen a lot of sadness within our community," she shares. "Whether it's friends dealing with divorce and infertility or losing Dave's brother to cancer, these past few years have been difficult to say the least." And although she has walked some difficult paths in recent years, those paths have taken her deeper into the Father's heart as He illuminated His plan to redeem what appeared to be hopeless.
Romans 8:28 says: "And we know that in all things God works for the good of those who love Him, and are called according to his purpose."(NIV) It is with this knowledge and this promise that JJ weaves together the stories of people who experience loss or suffering, while also reminding the listener of the hope that we have in Him.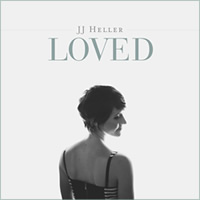 You have a father's heart/ And a love that's wild/ And you know what it's like to lose a child… These are the redeeming messages that spring forth in the midst of the stories of suffering in the lead single "Who You Are." It's quite likely that this song will remind JJ fans of her previous hit, "What Love Really Means."
"I didn't set out to write another story song, and I don't tend to write a lot of those so it's been interesting that those two ended up as singles! But, when we first performed 'Who You Are' live, people started cheering before the song was even over and that's when I knew this song was really going to connect. There is so much tension building with the sad scenarios in the verses, that when you finally get to the bridge, there is such release when it identifies who HE is. He's a father with a loving heart, who loves extravagantly. To forget that would be to forget how He redeems our darkest moments."
The album was co-produced by Cason Cooley (Katie Herzig, Matthew Perryman Jones) and Ben Shive (Bebo Norman, Andrew Peterson)… quite the departure from the single producer approach on her last six studio albums. "Dave and I have always loved Cason Cooley's work and we thought that putting him together with Ben Shive would be amazing."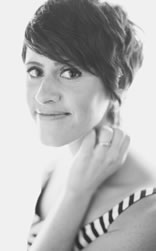 JJ's gut was right and the beautiful blend of talent has served to tell her stories well. "Come Back to Me," another of JJ's favorites, artfully illustrates the way God loves and waits patiently for us. Inspired by Timothy Keller's perspective on the parable of the prodigal son, JJ reminds her listener how we can feel far away both physically and emotionally, but that God never leaves: I hate to see you all alone/ You won't find what you're looking for/ Your home is never far away/ I'll be here/ When you come back to me. Although JJ has built her career on lighter fare — singing songs about love, parenthood and happy themes; she doesn't disappoint when venturing into a new arena both sonically and lyrically. The combination of Shive and Cooley's expertise is palpable as it wraps elements of piano, strings, synth and vocal harmonies around such heavy and beautiful lyrics as: If you fall/ I fall with you/ If you hurt I feel it too/ Even if my heart turns black and blue/ I will love you.
The heart-heavy messages on this album may break with tradition, but listeners can rest easy knowing that in traditional Heller style, the stories and lyrics always offer a simple approach to understanding the Father's heart of love. JJ gives us a beautiful perspective of who He is and who we are in Him, even when we're walking through trials and waiting to see those situations redeemed. Loved is about knowing your identity in Christ. We all walk through difficulties, but when we truly know how we're loved by our Father, we can rest in the knowledge of His plan of redemption.