Be it Simon, Paula, JLo or Harry Connick Jr. in the judging seats, there's one thing that can be said for sure about American Idol — it finds the goods.
Jeremy Rosado is, most definitely, the goods. A top-12 finalist on Season 11, Jeremy describes his time on the show as life-changing.
"It literally transformed my life," he says. "To get to live out my dream and my calling is a crazy experience."
In the two years since his successful run on the show, he has kept the momentum alive, securing a record deal and working on his first full-length album, due out later this year.
But before the album even drops, Jeremy is already doing something meaningful and creating positive change in the world with his platform, starting with some fans near and dear to his heart.
"While on the show, we got thousands of letters from fans in the Philippines and have built some relationships there," he says. "When the tragedy happened, I was shattered."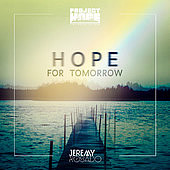 The tragedy, of course, is the typhoon that devastated the area in November. When the opportunity to record "Hope for Tomorrow" arose, Jeremy's label president suggested they partner with an organization that was already on the ground providing relief in the Philippines.
"That same day, we rushed into the studio and recorded a quick pass of the song," Jeremy shares. "Project Hope loved the song, and the partnership between us has been one of the most fulfilling opportunities I've ever had. They are an organization that is in the country. They stay after the media is gone. They leave doctors behind and give their lives every day in places all around the world. It really is an amazing organization."
Idol launched Jeremy doing what it does best — finding the talent.
Jeremy stays at the top of his game by doing what he does best — entrusting the journey to God with the faith that his gifts will lead to the fruit for which they were bestowed.
FOR MORE ON PROJECT HOPE, VISIT projecthope.org
Preview and purchase the song HERE. A portion of all proceeds goes to Project Hope.