by Jen Rose Yokel
Happy New Year!
As we pack up the Christmas albums and look ahead to 2019, January is a great month to start your near with something new (and maybe spend some of those gift cards)! In our first new release roundup of the year, we have a beloved band returning from hiatus, new worship music and much more.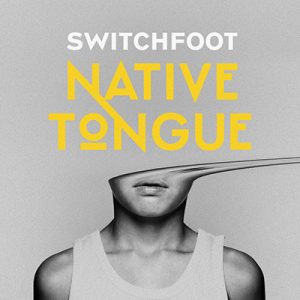 Switchfoot
Native Tongue
Fantasy Records
Releases: (1/18)
The guys in Switchfoot can't stay out the studio, even when they try. After 20 years and 10 albums, they opted to take a hiatus, and new music was born in less than a year. On Native Tongue, expect adventurous arrangements that dip into unfamiliar musical territory, mixed with the earnest, soul-searching lyrics for which they're known. It's an exciting and hopeful soundtrack for the start of 2019.

Stephen Miller
Behold
Integrity Music
Releases: (1/18)
Pastor, author, and worship leader Stephen Miller may be a new name to you, but he's been faithfully leading his community in worship for years. If you're a fan of artists like Phil Wickham and looking for a new addition to your Sunday morning setlist, check out his new single "Awaken the Wonder" and look for his sixth album Behold later this month!

Tiffany Coburn
Near to the Heart
StowTown Records
Releases: (1/18)
If you're looking for something a little bit old-school, check out Tiffany Coburn's new record, Near to the Heart. This powerful vocalist has toured with CCM legends Sandi Patty and Larnelle Harris, performed with the Boston Pops, and even recorded songs for Disney attractions! On her StowTown Records debut, she brings her vocal prowess to bear on several beloved hymns. You can already listen to it on digital platforms, but the full album will be available to purchase on January 18.

Bethel Music
Victory
Bethel
Releases: (1/25)
If a live contemporary worship recording is more your flavor, Bethel has a new album releasing at month's end. Victory highlights brand songs from longtime leaders Brian and Jenn Johnson, new voices Emmy Rose and Bethany Wohrle, and special guests like Molly Skaggs and Daniel & Harvest Bashta. Expect the sound of worship anthems you've come to love mixed with some musical surprises—a great collection of songs to start the new year.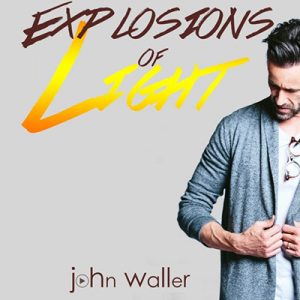 John Waller
Explosions of Light
Radiate Music
Releases: (1/25)
With a new home in Yuba City, California and a renewed faith after a difficult time, John Waller returns this month with his first album in three years. You may remember his voice from the inspiring singles "Crazy Faith" and "While I'm Waiting." On Explosions of Light, Waller celebrates what God is doing in his life after a season of exhaustion, isolation, and depression and looks ahead with hope. Check this one out for inspiring pop to start your year with hope.