All things are new for Fireflight these days.
After several years of chart-topping releases with backing from a label, the members of Fireflight have found "refreshing" freedom as an independent band. The rock and roll veterans are now making music on their own terms and timeline, apart from outside interference. It's a creative space they've longed to inhabit, and it's clear the band's spirit has been renewed.
"There are some days it feels like it has been a long, long time, and other days, it feels brand new since we've become independent," says lead vocalist Dawn Michele. "We feel like the oldest baby band in the history of time. But everything is brand new, and that has re-energized us and reignited our passion."
Label life was clearly good for Fireflight. There are the seven Dove nominations and coast-to-coast headlining tours. Then there are the over 400,000 albums sold and numerous hit singles. While their future might be bright with the newfound creative energy, all of the evidence points to a band built upon a very strong foundation.
"We had a great relationship with our label," says Michele. "We were with them for eight years, so I'm thankful for that. We have never had a professional release outside of a label, our first was May 5th of this year. So, they did a lot for us and brought us to where we are today."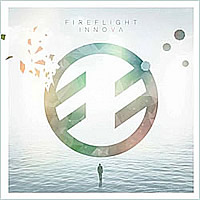 One thing is clear, however. The band is feeling fresh, even after fifteen years in the business. At the onset of releasing their new album, INNOVA, and a spring tour with Seventh Day Slumber, Shonlock and Scarlet White, Fireflight has a new musical lease on life, a freedom rooted in the ability to write and record without any boundaries or influences other than their own.
"At the end of the journey, we mutually decided to part ways and see how things would go on our own," says Michele. "It felt refreshing. There was a new freedom and that breeds creativity. With a label, you have timelines, that's just part of running a business. But when you're trying to be creative in a timeline, it can cramp your style at times."
"I think it was necessary and refreshing," says guitarist Glenn Drennen. "I felt it took a long time to pray and talk through it, but it felt like it was necessary in order for us to continue creatively.
"In doing so, it opened up a lot of doors and creative freedom," he continues. "A lot of people have wanted to come alongside us in the journey. Whether it was all the fans or writers and producers, everyone was excited about the world of possibilities that it brought to a band with a lot of history behind it. It has been very rejuvenating, for sure."
"We had to go back to the drawing board, as artists and people, and envision what we wanted to hear," adds bassist Wendy Drennen. "We didn't know what that was. Once we got going, we found our groove."
INNOVA is Latin for "renew," which certainly makes sense given the band's current direction. It is a dynamic, energetic set of songs that conjures comparisons to Imagine Dragons or Ellie Goulding, while remaining true to the band's signature rock and roll sound.
"One of the new experiences that we are enjoyed are writing the songs and allowing them to just be," says Glenn. "We don't really worry about where a song is going to land  within the landscape of style or timbre. For example, 'Resuscitate' is a dark song that's about reaching out and calling for someone. Then, on the other extreme, 'We Are Alive,' which could be a bit of a curveball stylistically, is extremely upbeat and is about the greatness of Jesus Christ."
One of INNOVA's new highlights is found on the song, "Safety," which features long-time friend Stephen Christian of Anberlin.
"We have known Anberlin for a long time, and we used to play shows with them in Florida," says Glenn. "We have kept in touch all this time, and Dawn had formed a friendship with Stephen over the years as well. During the making of the album we collectively had the idea of co-writing on a song and actually reached out to him about another matter, which in turn led to his collaboratoin and was totally excited about it."
Even more exciting than the in-studio experimentation is the ability to translate these songs to fans in the live setting. The band's broad fan base is hungry for a new album after waiting three years since the release of Now, Fireflight's highest-charting album to date.
"I'm excited to have something refreshing," says Drennen. "While it's still true to our Fireflight brand, I feel like it's more relevant. I'm also excited about how people will interpret that." Michele says it's not just about hearing what the fans think of the new music, but rather how the new songs impact the lives of their listeners. Fireflight's fans have often found hope, comfort, joy and perspective in hit singles like "Unbreakable," "Waiting," "Desperate" and most recently, "Stay Close."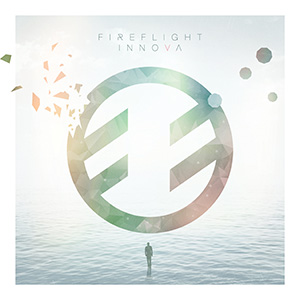 INNOVA is filled with several more songs intended to give fans a greater vocabulary for their own faith journey.
"I'm excited to finally have these songs in the hands of the listeners," says Michele. "We have always been a band that's closely connected to our fans. We interact with them on Facebook, and they're always telling us amazing stories of how a song impacts their lives. I love that.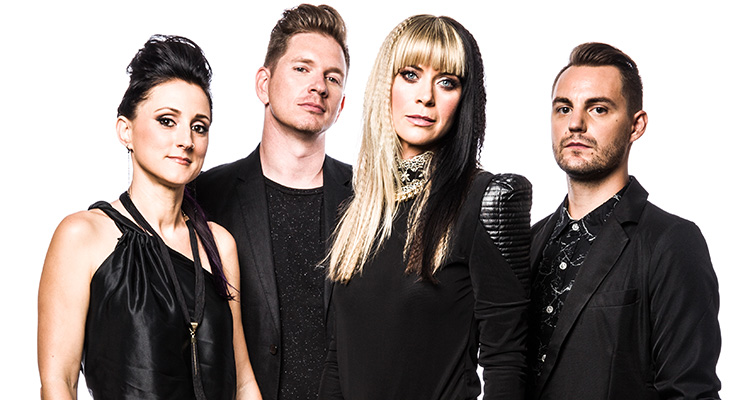 "That's the most amazing part of being a band," she continues. "We get to see the music reach people's lives to give them strength and encouragement. I'm thrilled to see how that is going to work for these songs. God has had His hand on everything, and that's been evident more than ever before."