CCM EXCLUSIVE Song Premiere: Tori Kelly & Neon Feather 'Be Like You'
Singer/songwriter Tori Harper and producer/programmer Neon Feather have teamed up for the first time to write and record the encouraging new song, "Be Like You." The song will be available at digital and streaming outlets globally on April 9, but CCMmagazine.com is proud to give you this EXCLUSIVE advance premiere of the song.
Check it out here:

Written out of areas in their own lives where they see God working, Harper and Neon Feather's "Be Like You" carries a relevant message that encourages themselves and listeners to not get caught up in the moment and the unrest seen all over social media and in culture today.
"I first had the idea for this song because of all the times I've let hurtful words come out without thinking first, and I wanted to remind myself what a kingdom response would look like!" exclaims Harper. "As a Christian, I know that self-control is a fruit of the spirit. Every day I'm trying to become more like Jesus; to be more patient and kind.
"I was so excited to get to bring this idea to my friend Neon Feather, and collaborate on this concept together," continues Harper. "I've always loved his music and was so thrilled that it worked out!"
"This song came together so naturally and felt like a joy to create," says Neon Feather. "I think it flowed out of us because we had been fans of each other for years, so when we finally connected to write, we were already on the same wavelength.
"I literally have such a hard time envisioning my words before I say them," he adds. "I truly think and process out loud, which gets me in trouble and has hurt people close to me. So I've put this song on loop in my head to take my own advice and be more like my ultimate role model who definitely chose His words more carefully."

About Tori Harper:
Singer, songwriter and Franklin, TN-based Tori Harper writes and records songs that are meant to speak truth over people as she vulnerably shares her experiences and the ways in which she has seen God work in her own life. Her 2018 debut EP Seasons sparked the radio single, "After Dark," which was penned for a friend who was battling bulimia. Her second single from the EP, "Joy," hit the Top 20 (No. 18) on the Billboard Christian Airplay Chart. Her stand-alone single, "Revival," debuted at No. 5 on the All Access What's In Store Music Currents Chart. Her 2020 EP Selah featured the CCM Magazine-premiered "The Wreck," and more songs chronicling her spiritual and emotional transformation. She has co-written songs with Cindy Morgan, Mia Fieldes, Bryan and Katie Torwalt, All Sons & Daughters and more, as well as contributing background vocals to songs recorded by Chris Tomlin and Tenth Avenue North.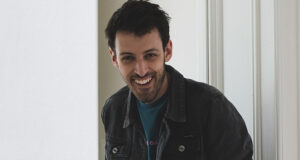 About Neon Feather:
North Carolina native Neon Feather, aka Ben Thompson, is a uniquely skilled musician who blurs the line between artist and producer. Crafting innovative remixes for a variety of artists (TobyMac, Lecrae, Switchfoot, Francesca Battistelli, Mandisa, Jordan Feliz, Britt Nicole, etc.) and lauded for his Dove Award nominated production, writing behind the scenes and his own string of exciting original tracks, Neon Feather displays both versatility and a distinct fingerprint throughout his work. His heart is to reflect his Creator with a pursuit of beauty, originality and excellence, continually directing attention back to the Source.