It was a heartfelt story that captured us. It was his tremendous vocal work that kept us listening.
Danny Gokey will be familiar to many from his long ride on American Idol's eighth season, where he finished in third place thanks to the aforementioned elements. Just weeks after the devastating death of his wife and high school sweetheart, Sophia, Gokey auditioned for Idol, where his performances became impossible to ignore. He became a household name in the process.
Several years have passed since that season marked by triumph and tragedy, and Gokey is excited by the new chapter he has entered in his life and career. His latest album, Hope in Front of Me, and single by the same name, speak to the joy ahead of him at this stage.
If Hope in Front of Me feels a bit more personal than his debut, My Best Days, that's because it is. Given the constraints placed on all contestants, it's hard for any finalist to make their mark on their first post-Idol release.
"There are many differences from my first album to the second album," says Gokey. "My first album was very rushed because from the first audition you had to sign many different contracts, and the first album I didn't get to write on.
"Although I enjoyed doing the first album and it was a great album, I feel like the second album has more of my DNA and fingerprints, in the sense that I got to write the songs. I got to feed my thoughts in to the producers. It's almost like I was able to co-produce some of these songs by just being able to share my visions and ideas."
Perhaps nothing is as personal as the album's title track and first hit single, "Hope in Front of Me." It's a song that speaks to the well-documented changes in Gokey's life, including the establishment of a charity that honors his first wife, Sophia's Heart Foundation.
"That song was directly written about my experience," he says. "Lyrically it shares the story from the beginning of tragedy and loss. A lot of us face different storms, but the song talks about hanging onto that hope because hope will not disappoint. I'm so glad I hung onto that hope. American Idol was a part of that hope. Sophia's Heart is a part of that hope. Getting remarried and having a child is a part of that hope that was in front of me.
"My family was a chapter of the book that I didn't know existed yet, but hope pulled me through and told me to keep believing and keep pressing forward. So when I sing this song, I sing it from a place of conviction, a place of 'I've been here,' and as I sing it, I hope the listeners get that message deep into their soul and heart."
Sophia's Heart has emerged as another important facet of Gokey's ministry, a charitable foundation that reflects Sophia's love for children.
"Sophia's Heart was founded after the loss of my first wife, in honor of her memory and her heart for children and families," says Gokey. "We take homeless families off the street, and we house them. We give them a beautiful place to stay. We provide them with clothes, food and shelter. Not only that, but we help provide them with the counseling, the therapists, the resources and the jobs to help get them back on the right track. We have a great team that has developed a program that helps them get back on their feet."
Sophia's Heart has branches in both Milwaukee and Nashville. Gokey says the organization remains committed to not only serving the immediate needs of people but nurturing their long-term goals and dreams as well.
"Most importantly, our job is to get people connected to their destiny," he says. "We took in our first homeless family in November of 2011 and have been able to help more than 60 families in our program. Our building is an old 77,000-square-foot hospital that was given to me in East Nashville. It has the capacity to help more than 100 families a year once we're completely renovated and staffed. We also have a thriving inner city music and arts program in Milwaukee that has been going for several years. The kids are great and have performed with me at the Grand Ole Opry and Summerfest."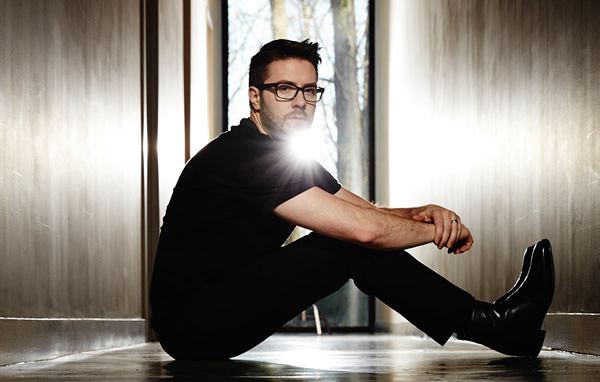 Gokey is now a family man with his wife, Leyicet, and son, Daniel Emanuel; and while Gokey says he's always been a family man, having his own child brings a new perspective as a man and artist.
"I'm a family man; and even though this is my first child, I've always been a family man," he says. "I come from a large family of six, and between all of us we have about twentytwo nieces and nephews. I've always put family first. As an artist, it gives me a little different perspective of what being a father is. I thought I understood what it took to be a father, but I really know what it's like now that I have a child.
"I guess the biggest change that's taken place is that when I'm on the road, I'm always thinking logistically about how I can bring my family. If they can't come with me, it's about how I can spend the most time with them over Skype and telephone."
In addition to the album, Gokey's biggest fans likely already know about his new book, Hope in Front of Me: Find Purpose in Your Darkest Moments. Gokey's story was always ripe for book format, and the singer says the offers came immediately after Idol was finished. However, it's only now that Gokey is able to tell the story the way he always wanted.
"I've thought about writing a book many times since going through what I went through with the loss of my first wife," says Gokey. "You know, when I came off the show, I immediately had so many offers to write a book, through this publisher and that publisher, but I put it on hold because I knew that the story wasn't finished yet. I knew God had put it in my heart to write a book, but I knew that there were pieces of the puzzle that were not yet released.
"So it was about four years after the show went by when I finally started pursuing the book again because so many things had happened. We found a publisher, and it was a good fit. The book has made an impact on so many people's lives and has changed people's lives. You know, I'm just so glad that I never gave up and I never quit because now other people who watch my life are inspired to not give up and not quit, and that means everything."
FOR MORE INFORMATION, VISIT DANNYGOKEY.COM