Enjoy These Christmas Offerings from Curb/Word!
Curb | Word Entertainment is happy to share our latest Christmas releases with you this season. The new music includes a brand new song from We Are Messengers, two new tracks from Mallary Hope, a deluxe edition of Sidewalk Prophet's Merry Christmas To You album, and a new song from Big Daddy Weave.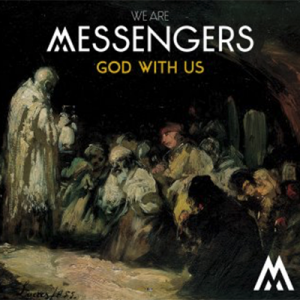 We Are Messengers
"At Christmas, we remember THE defining moment for all humanity, when God took on flesh to redeem a world lost in its own sin. God did not abandon us, but in His kindness and mercy came to reconcile everything to Himself. Our Christmas EP celebrates Jesus being 'God with us,'" We Are Messengers front man Darren Mulligan says of the seasonal release. "It is because of His birth, perfect life, death and resurrection that everything has and is being made new. Rejoice, God is with us!"
Set to the melody of well-known hymn "Come Thou Fount Of Every Blessing," new song "This Is Jesus" shines a poignant light on the Savior's birth with original lyrics penned by Mulligan, his band mates Kyle Williams and Drake Kennedy, and acclaimed songwriter Tony Wood. "God sent His Son to be born in a stable to the virgin Mary and to take on human flesh and live the most incredible, holy, wonderful life, and then to die," Mulligan shares, reflecting on the message of the song. "It's almost too hard to fathom, but this is Jesus. He is the King of Glory, here to rescue us."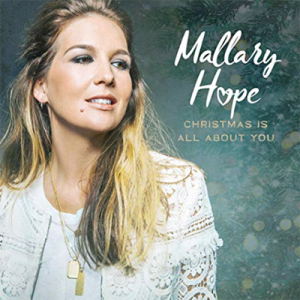 Mallary Hope
Singer/songwriter Mallary Hope releases two new Christmas songs on her previously released holiday EP, Christmas Is All About You, available today. The five-track collection features two new recordings as Hope puts her personal stamp on "A Baby Changes Everything" and "O Holy Night." The EP also highlights three previously released tracks, including Hope's cover of "Mary, Did You Know?" and original Christmas selections, "Just A Baby (Mary's Song)" and the title track.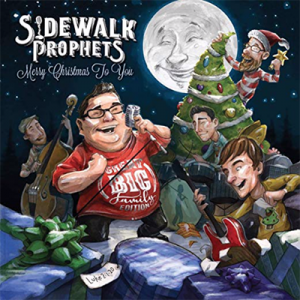 Sidewalk Prophets
Merry Christmas To You (Great Big Family Edition) includes all 12 tracks featured on the band's original 2013 release, as well as four brand-new recordings. The four additional tracks include two classic carols, "O Little Town of Bethlehem (Emmanuel)" and "O Holy Night"; and two originals, "Great Big Family Christmas" and "Don't Forget The Star."
"When I get asked what album I am most proud of, I always say our Christmas record. It is full of joy, fun, memory-making and celebration. Our deluxe version of the album is like an extra dose of sprinkles on top of the Christmas cookie. The new songs add to the fun and pay homage to the reverence of my favorite time of year," shares Sidewalk Prophets front man Dave Frey. "So when your family gathers together to deck the halls with laughter, make sure this album is a part of the soundtrack for holiday fun. It's the perfect way to tune your heart and soul to celebrate the birth of the King of Kings."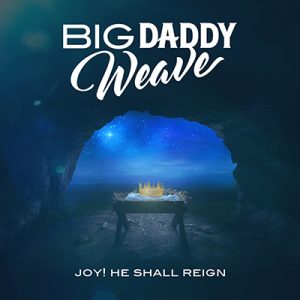 Big Daddy Weave
Big Daddy Weave releases their first Christmas song since 2009 – "Joy! He Shall Reign." Written by Mike Weaver, Michael Farren, Danny Davis, Tony Wood and Suzanne Davis, the upbeat song talks about the joy that filled the world the day God sent his son down to earth.
Visit: https://curbwordmusicpublishing.com/pages/christmas-is-here