by Marcus Hathcock
"Don't waste a breath. That's how I want to live the rest of my life."
As she battled Stage IV non-Hodgkin's lymphoma, Linda Doane couldn't take a normal breath for six long weeks. In that time—as well as the two subsequent battles with cancer—she realized the simple, profound gift of breathing.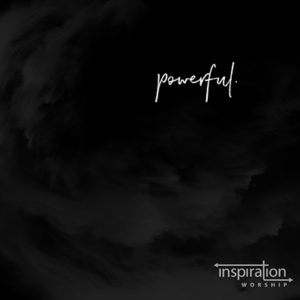 Less than a year ago, Linda had been given 2-12 months to live, but now, after participating in a clinical trial, she has been declared in full remission for the first time. Free from the cancer battle, she is using her breath to praise God with Inspiration Worship. The release of her first album, Powerful, is the fulfillment of promises, callings and giftings in her life.
Singing and writing songs has been a part of Linda's life since she was a child, but it wasn't until she wrote a card for her daughter's first birthday that she realized she needed to pay more attention to this creative outlet.
"I'd written, 'Always chase your dreams,'" she said. "And I thought, 'Wow… I'm not chasing my dream at all.'" Linda began writing songs regularly with a coworker at Chrysler, but her songwriting took a major turn after she'd read through the Bible.
"I believed in God, but I would say I was all religion and no relationship at that point," Linda said. "Reading the Bible for myself really transformed everything. I couldn't write about anything but Him after that."
Linda's songwriting grew and developed further when she married Tom, and her musical calling intensified in the midst of her health struggles.
"After the second time I'd been diagnosed with cancer and treated, we just kinda said, 'What are we waiting for?' And we just started going for it."
From the get-go, Linda felt strongly that this new venture would be called "Inspiration," and lyrically, it was clear the music would be vertical worship. Zoning in on the name "Inspiration Worship," Linda was stunned when she did a dictionary search.
"When I went to look up the word 'inspiration,' I saw it was defined as a single inhale," Linda recalled. "It was one of those fall on the floor moments for me. I just knew it was God confirming. It all made sense… Inspiration is inhaling His breath, and Worship is exhaling our gratitude back to Him."
Inspiration Worship's first release, a single titled "Whose," was a song questioning the things we worship and the firstfruits of a locally produced EP that released in 2015.
"It was definitely a very long path to getting to chase the dream, but I firmly believe God's timing is perfect," Linda said.
Bolstered by her long-awaited initial effort, Linda reached out to one of Christian music's top producers, Ian Eskelin, via Facebook, to share her story and their music. That interaction led to a phone call that changed everything.
"I think initially he called to give us just a pep talk," Linda said. "It was the grace of God, though, and he agreed to meet with us."
In that meeting, Eskelin and the Doanes established an "immediate bond" as they connected over their shared family experiences with cancer.
That friendship turned into a partnership for new music, with Eskelin and his Radiate Music team producing Inspiration Worship's first full-length record.
Although Linda wanted to release Powerful last year, she felt like it wasn't finished, and then her "terminal" diagnosis came. The final pieces came in the midst of her last cancer treatments– the club-friendly song of dedication, "Take Me," and the chill-pop warning against sin, "Roar." Once she was discharged from the hospital, she was ready to get right to work.
"The first thing we did was to drive straight to Franklin [TN], where Ian is, and recorded both of those songs the next day, bald head and all… nothing's gonna stop me," she said.
Carrying Linda's mission to share the gospel message and God's power in her life, the 12 tracks of Powerful show a confident, unabashed Inspiration Worship operating with courageous creativity. Linda's airy, cutting-edge vocals and Eskelin and musician Clément Ducasse's ethereal combination of electronic chillstep/trip-hop beats and synths with piano and rock elements come across as unexpected and fresh.
The heart of Powerful expresses God's sovereignty ("One God"), Jesus' sacrifice ("The Blood"), His return ("A Scepter and Crown"), His grace ("Never Let Me Go") and His strength ("You Never Change"). There are also sermon-like songs, such as the treatise on the devil's tactics on "Powerful Lie" and the aforementioned "Roar."
Linda sings about devotion to God on the corporate friendly "All I Am," the authority of believers on "Heaven Reigns," and the need for the church to "Rise Up." Standing alone thematically is the song Linda and Tom wrote for their daughter during her battle with anorexia, titled "I Can't Fix You."
Although described as worship music, and functionally operating as such, Powerful is anything but another run at creating the next standard congregational worship record.
"I don't think worshipping God should be confined to a sound," Linda said. "It's not about the sound; it's about the heart of the song—what that song is inspiring someone to do. I don't think a lot of Christians walk around feeling powerful, and that's the overall message I want them to come away with from this record."
As for Linda, she is feeling pretty powerful in Christ these days, resting in God's provision for her life and the promises that lie ahead.
"My life has pretty much been in crisis mode for the last six years," Linda said. "But God has been saying all along, 'Hey, hang on you're going through a rough season, but there is so much good that's to come.' I'm ready."
In the meantime, she's not wasting a breath.