The butterflies are present. So are the fears. There's no way around the elements that come with a debut, even if experience is on your side.
After years of success, Blanca is now a solo artist, stepping out on faith and into a new season after years as the powerful vocalist in the celebrated hip-hop/pop collective Group 1 Crew. The experience serves her well in some ways—tour miles logged, industry experience, etc.—but Blanca still feels emotions reminiscent of a first go around. 'Tis the nature of a debut.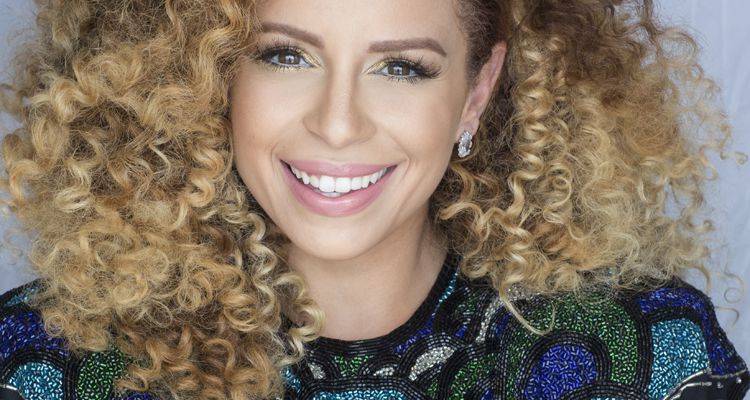 "When you press that reset button, there's a fresh start as a new artist," says Blanca. "You might have that familiar backdrop, but there's also the predetermined expectations that come from it. People know what you can do in one place, but they're also waiting to see if you can do it again in a new place. I'm still nervous, and it feels like a challenge."
Shortly after admitting her nerves, Blanca is quick to acknowledge her gratitude for the success and experience of Group 1 Crew. It was, after all, a home for her in numerous ways—a safe community as a brand new Christian and artist that allowed her to blossom in her own time.
"When I was seventeen, I gave my life to the Lord," explains Blanca. "I hadn't been to church before that, and immediately I got plugged into this family called Group 1, a group of friends that was like a Bible study. We'd get together throughout the week and on Sundays after church, and we'd read the word and be accountable to one another.
We all were individual artists, so that's why it was named "Group 1 Crew" when we started as a band. It was a group of individuals, but we all had one common goal. "The idea of doing solo music was at the forefront in the beginning, but God worked it out that Group 1 Crew ended up getting signed," she continues. "It was a good season in my life. I was really fearful of being myself and had these insecurities, so being able to travel with the guys was so helpful for me to grow into my dreams—whether a clothing line, writing a book or a solo career."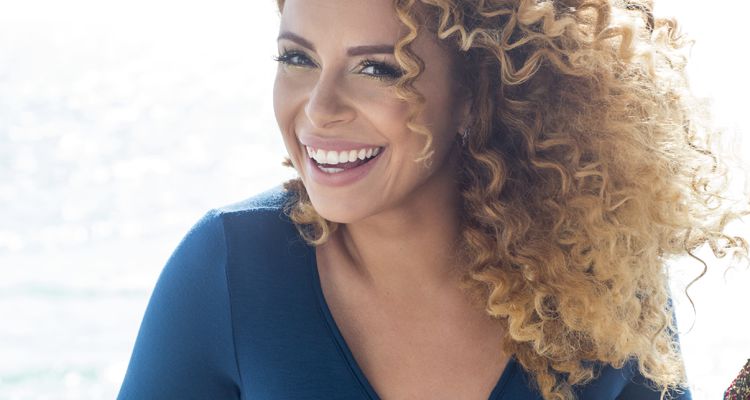 Group 1 Crew was indeed fertile creative soil in which an artist could grow. The group's own success was substantial with five Dove Award wins, television placements, hit singles and tour opportunities. Blanca also appeared on a number of high profile projects during that season, including Mandisa, TobyMac, Audio Adrenaline, Hawk Nelson and others.
However, the last couple of years have brought about an ever-occurring shift. Settling into a family life of her own, Blanca began feeling the familiar stirrings she had even as a young girl—to take the stage under her name alone.
"Fast-forward to now, I am married and we just had our first child, a boy named London," she says. "I feel like that was a turning point for me in life. This feels like a new chapter, not just physically by having a baby, but also the birth of a new season musically. It's something that's been working within me, and the Lord has said that it's time to now bring those things out."
Blanca's initial step was an EP released last winter titled Who I Am, a perfect summation of the struggle and growth to find her voice in this new solo skin.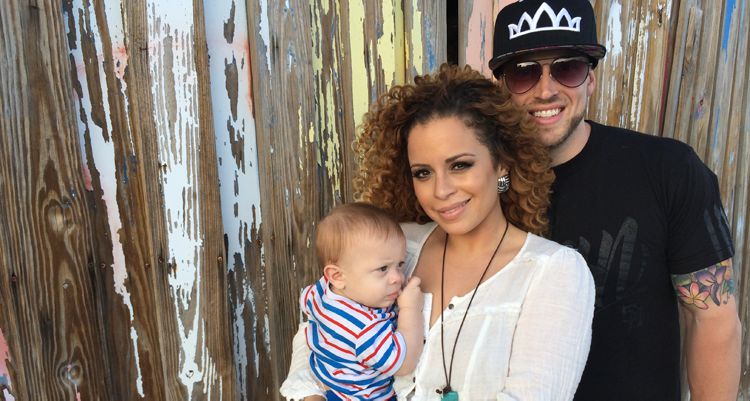 "I remember asking big questions heading into this like, 'Who am I in this? What do I have to say? What is this all going to be about? What do I want to leave with people?' In the group, I was able to fill in the gaps. Now it's all on me. I feel like that's the underlying message on this record. It's about being real to yourself and who God has called you to be. It's being authentic and not being afraid of allowing people to see who you really are."
Blanca also received some much-needed advice from a friendly face in Toby McKeehan. As a former member of dcTalk, his transition from playing a role within a group to burgeoning a successful solo career has been highly documented. Understanding the nerves that come with these changes, McKeehan reached out to Blanca.
"I remember sitting with [McKeehan] in the studio. Before that point, I had just barely written some songs. I'd shown him the few things I'd worked on and he said, 'Continue to pull from that place. The moment you're in now, you'll never be in again. Let that inspire you. Let that come out in these songs.'
"That impacted this process to talk about stepping out in faith and what it is to be afraid. To feel like God is calling, but you cannot see the full picture. To want to have control, but being forced to surrender. That was the fuel behind the message of this new music."
Blanca admits that her husband is the dreamer and she is the realist, which has kept her guarded through this time. However, now with a Number One single, "Who I Am" already under her belt, she's beginning to understand that the nerves, butterflies and hesitancies will all begin to disappear. As with Group 1 Crew, it's clear Blanca is going to stand tall on her own.
"Going into this, I was a little guarded and hesitant," says Blanca. "It's vulnerable to release songs that speak your heart and story, so you want people to connect with them. With the album finally releasing and as we have experienced how well people have been receiving it, everything begins to make a little more sense. So far, everything has surpassed my expectations. It's been cool to watch God doing what He does, especially when you're putting all of your trust in Him."