The commencement of the 2015-16 school year marks the return of several students entering their sophomore year in the innovative Center for Worshipping Arts at Grand Canyon University.
In addition to everything that a new session of classes can bring, these particular undergraduates are getting a unique chance to experience the fruits of a project they accomplished as freshmen with the release of the Center's first EP, Canyon Worship.
With a clear commitment to keeping up with changes in technology, society and the ever-changing music industry, Grand Canyon University is at the forefront of developing a new generation of Christian music professionals. Housed in GCU's School of Theology, the program extends the concept of worship training far beyond the music…which is exactly what the inaugural program director, Bart Millard, had in mind.
"We are committed to not losing focus on who these students are in Christ," he says. "These students will walk away with a bachelor's in theology alongside their working knowledge of the music industry."
Front man of one of the most successful Christian bands in history, MercyMe, Millard approached GCU with the idea of creating curriculum that realistically prepares students for a career in the industry. Impressed with the idea, the university invited Millard to direct and develop the program, himself.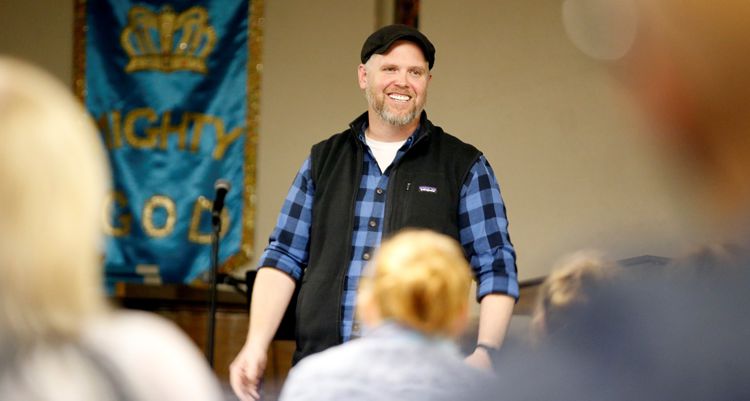 "One of my initial goals was to begin changing the mindset of incoming freshmen. I didn't want this program to serve as another safety net or Plan B for students in the event that a music career doesn't work out," he explains. "Rather, I wanted to see a school that tangibly equips them with the tools they need to succeed in the industry. Business, marketing and social media are not traditionally part of a music degree, but they're vital to your future as a recording artist or a musician in your church."
The Canyon Worship EP is one indicator the program is doing the kinds of things it set out to do. The hands-on experience of creating a record from start to finish is a practical application of the curriculum and just one example of the kind of educational opportunities the program offers. Desiree Aguilar, who recently completed her first year in the program, one of the students featured on Canyon Worship, quickly discerned that this academic venture was a rare and precious opportunity.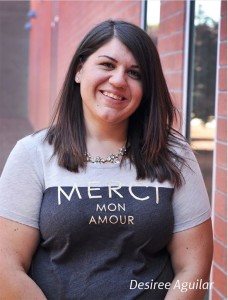 "First, I am surrounded by teachers and staff who love God. They desire to see each and every student come out of the program with a strong biblical foundation and a heart completely on fire for true spiritual worship," she says.
 Obviously an enticing opportunity for prospective students, the chance to record alongside a musician like MercyMe's Millard would be a treat even for the most established artist.
"My experience with Bart [Millard] was a privilege, for sure," shares student Desiree Aguilar. "I have been a fan for many years, and was honored that he would sing background vocals on my song. But of course, that is the type of guy he is—kind and humble, and has such a heart for worship. I am so grateful to have had the opportunity to collaborate with him. And by the way, have I mentioned…that dude can sing!"
Committed to the success of both the program and its students Millard remains very involved throughout the academic year.
"I'm on campus about twice a month," he says. "I often invite different people from Nashville who have experienced music and the industry the hard way to speak or provide some mentoring. I just love to spend time with the students. I pour my heart into the songwriting summits that take place on Monday and Thursday nights. We have a Bible study and then break out into various writing sessions. I'll sit in with each of the groups and attempt to offer whatever insight I might have."
The hands-on collaboration is a hallmark of the program, allowing students to grow at an unprecedented pace.
Aguilar adds, "The students are very talented, and I consider myself blessed to be one of them. It is exciting to write songs with other people who love God and express that love the same way I do." She continues, "Iron sharpens iron, and there is definitely some of that going on here. We are becoming better musicians, songwriters and worshipers every single day. God is using this program to mold the next generation into the type of worshipers He desires, and this world needs."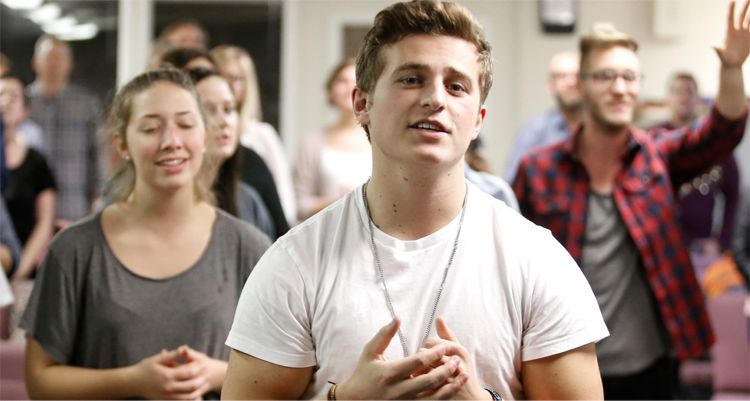 Considering that last year's inaugural class began with just fifty students, the 170- plus students entering the 2015-16 class as Worshipping Arts majors is both a sign of the program's early success and proof that there are talented young people eager to learn and serve. From the world-class facilities to the operation of a student-run record label, GCU is offering undergraduates an opportunity to develop skills that most musicians don't gain until they have been thrown into the sink-or-swim reality of the "real world."
Maddison Harris, a current sophomore, shares, "I couldn't have imagined a better freshman year. I am blessed to be a part of this incredible program. It perfectly mixes Christian music industry with studies of theology and the heart of worship, all culminating in a community with the next generation of worshippers and artists."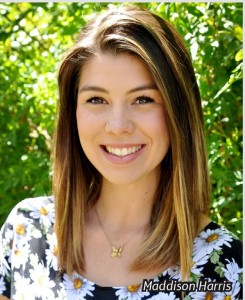 For Millard, the program is everything he envisioned and more.
"When I was in school, college was my 'Plan B,' my option in case music fell through," Millard recalls. "But I have no desire to spend my time or effort in a backup plan. This program gives students a chance to have an incredible experience in an amazing facility. We want to equip those behind the scenes as much as those who are on stage. We want to champion the calling these students have and, in so doing, advance the Kingdom in any way possible."