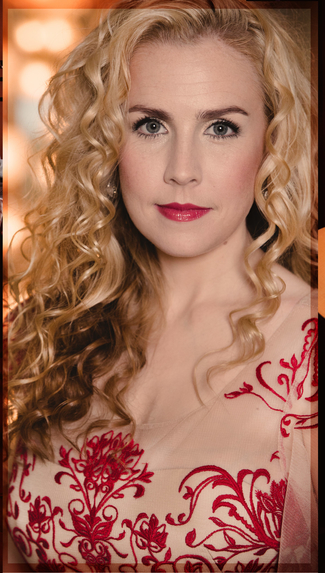 Annie Wolaver Dupre says her longtime family ensemble, the Annie Moses Band (named after their great-grandmother), is like a good croissant. "There's a lot of layers," she explains. "There's a whole breadth of what people experience once they have that initial entrance into our musical world, and we love that."
Annie, along with her siblings—Alex, Benjamin, Camille, Gretchen and Jeremiah—have been playing strings as long as they can remember, thanks to the virtuosity of their parents who are award-winning songwriters in their own right.
Now married and the mother of two children, Annie speaks with a poise and intelligence mined not only from her formal education at Juilliard, but also from years of honing her craft on some of the world's most coveted stages. Fast approaching the release of the Annie Moses Band's newest project, American Rhapsody (Warner Classics), available September 11, 2015, she looks back at her career thus far with immense gratitude and a large dose of mature reflection.
"When we first started as a band, there were several years of exploration, of discovering what the nucleus of the Annie Moses Band [would be]," she recalls. "I think the thing that really crystallized through that process was this idea that we had an incredible gift for reimagining a known song and, in some ways, flipping it on its head from what people traditionally expect."
While their discography has crossed genre barriers, in recent years, the Annie Moses Band has found a home in the Americana realm—a perfect fit for these six storytellers at heart. "We tell all kinds of stories in our music," Annie says. "We tell stories about love and stories about family and stories about loss and stories about great challenges and difficulty and people that had to endure great hardship."
The stories they're telling on American Rhapsody honor our nation's celebrated past with a mix of rich standards and poignant originals born out of the pride of New England and the heartland of the deep South. "You have to take an honest look at the stories you're representing," Annie offers. "We wanted [this project] to be representative of just a whole scope of the American story."
From Gershwin's "Rhapsody in Blue," which anchors the theme of the album, to Stephen Foster's "Hard Times Come Again," the cinematic breadth of the 14-track release conjures sweeping landscapes, iconic landmarks and historical events.
"A lot of the original songs were born out of the fact that there were these incredibly important moments in history, and yet, there isn't necessarily art available to us today that represented what they were feeling in that time, and so, it became our job to craft that story," Annie explains.
Creating visual narratives through song has become a trademark for the sibling sextet through the years as they've learned to follow their natural instincts as much as their classical training. As the siblings have gotten older, there's also been a shift in their creative process as each member adds his or her own unique approach to every composition.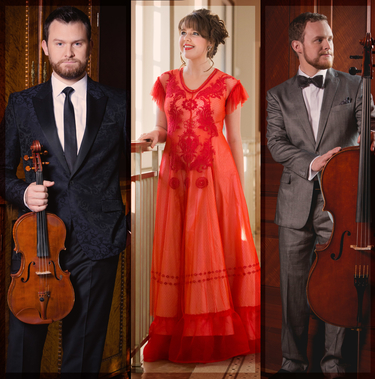 "The whole creative dynamic has transformed a great deal in the last five years," Annie affirms. "I think that one of the most important things to learn, as any band, is that the moment you're in now is not the same moment you were in at the beginning, and it's not the same moment you'll be in a week or two years or ten years [from now]. So every moment has to be treated with a fresh degree of respect for the people you are working with."
When your band mates are family, this can be easier said than done. Mom and Dad Wolaver primarily led business decisions and the recording process when the kids were younger. However, as the Wolaver children have gotten older, they've taken more ownership of their performances and their long-term career.
As the eldest, Annie admits that making sure everyone's opinion is considered becomes a challenge; and learning to view and treat her siblings like the adults they now are is something she strives to be intentional about. "I know, for myself…I carried a lot of responsibility early on that my siblings didn't necessarily carry; but they've grown up," Annie says. "I don't see my younger brother as the 7-year-old that used to tag along on tour. He's 18 now, and he's a monster songwriter; and now I get to enjoy the enthusiasm and the incredible creativity that comes from him as a wellspring. The same thing with my sister, Gretchen, who is an incredible performer."
While the formative years of the group remain a critical part of the Annie Moses Band's story, the combination of age, life experience and maturity have all served to only strengthen their bond. That closeness and mutual respect also translates to the stage. "Now I see the metamorphosis of what's happened with my siblings and the music that we make; and the scope of that is so much deeper and stronger and more creative and more adventurous than what we were doing in the beginning," Annie observes.
Today, the siblings choose to share not only their experience but also their extensive musical knowledge with others. For the past 13 years, the family has hosted the Fine Arts Summer Academy in Nashville, Tenn.—a week-long camp filled with training and performance opportunities for more than 200 students with an interest in classical music, jazz or elevated Americana. The week ends with a performance at the historic Grand Ole Opry House.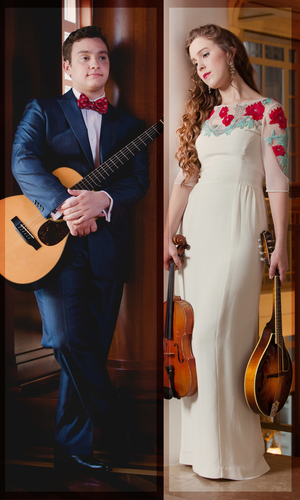 "[Summer Academy] is one of the best times of the year and the most rewarding. [It] is also the hardest work of our year," Annie says, adding, "We have a very high rate of return students, and we've been working with them every summer. They were five when we started, and they're 15 now. You get to see the whole trajectory of their artistic development."
Sixty of their top students recently performed with the ensemble onstage for a taping of "The Art of a Love Song," a made-for-TV special slated to air on PBS. "It was such a beautiful event, because here you are in the Grand Ole Opry House, and it's already a stunning venue; and you've got all of these young people who are full of enthusiasm…and you are able to cover in an imaginative way some of the most treasured love songs. That was just really special," Annie maintains. "I think of all the things we've done as the Annie Moses Band, that's got to be a highlight of what we've done so far."
That's quite a declaration considering the achievements they've amassed to date. From Juilliard to Carnegie Hall to the Opry Circle, the Annie Moses Band continues to peel back layer upon layer, delighting and surprising fans…just like any good croissant.