Summer is winding down, but your music doesn't have to! In our August new release roundup, you'll find pop and hip hop for your last minute road trips, restful worship to unwind from back to school shopping, debut artists, and longtime favorites! Have a look, and let us know in the comments which one you're most excited to hear!
Phil Wickham
Living Hope
Fair Trade Services (8/3)
When Phil Wickham's newest single "Living Hope" dropped on Good Friday, it didn't take long for churches all over the country to pick up the song… and for good reason. It resounds with anthemic power and reminds us of the full beauty of the Gospel, and is more than enough reason to get excited for the rest of his newest album. We expect you'll be singing quite a few of these songs at church in the months ahead…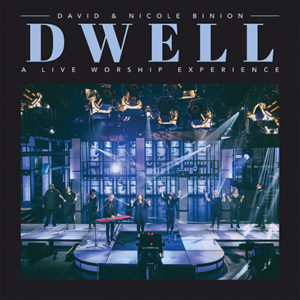 David and Nicole Binion
Dwell: A Live Worship Experience
Integrity Music (8/3)
This husband and wife duo have led thousands in worship for over two decades, and on their Integrity debut, David and Nicole Binion team up with gospel greats for a diverse, multi-generational worship experience. From the roof-raising gospel of "Doxology (Hallelujah)" to the deep longing in "Hunger" (featuring their daughter MDSN), Dwell is a powerful addition to this couple's amazing career.
Riley Clemmons
Riley Clemmons
Capitol CMG (8/3)
Riley Clemmons stole our hearts last year with her earnest hit "Broken Prayers," and now the Nashville songwriter is ready to step into the spotlight with her full-length debut! Clemmons' songs showcase a wisdom and clarity beyond her 18 years, combined with infectious pop and a hopeful, relatable personality.
Caitie Hurst
How Can I Be Silent EP
Centricity Music (8/10)
If Caitie Hurst's contagious tune "How Can I Be Silent" was a regular on your summer playlist, then don't miss her new EP this month! One of the latest pop additions to Centricity's roster, this young worship leader will inspire you with songs of encouragement and freedom wrapped up in slick, pop radio-friendly sounds.
Derek Minor
The Trap
Reflection Music Group (8/10)
And finally, we can't end summer without another highly anticipated hip-hop release! The Trap is the long-awaited conclusion to Derek Minor's Up & Away album trilogy, one he considers may be "the most important collection of songs" he's written. Back in January, he tweeted, "Pouring my soul into this one… This is the main course." We're confident it'll be worth the wait.
-Jen Rose Yokel