Summer is here! And your family barbecues and lazy pool days need the perfect music. We've hand-picked five new releases that are sure to make your summer days shine. Whether you're into playful pop, heartfelt worship, or classic rock vibes, read on to discover the best new music to kick off Summer 2018…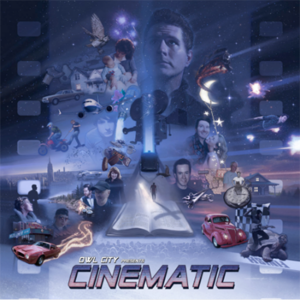 Owl City
Cinematic
Independent
Adam Young's electronic pop persona Owl City is the music of summer, light hearted ear candy strengthened with playful songwriting. And Cinematic couldn't be arriving at a better time. Featuring songs inspired by the "magic of life," the pop-lover in you is sure to be enchanted by this new collection.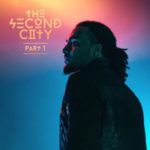 Steven Malcolm
The Second City: Part 2 EP
Word
We LOVED the reggae meets hip-hop flavor of Steven Malcom's EP The Second City: Part 1, so we couldn't be more excited for the follow-up! In Part 2, Malcom continues the story of his painful childhood leading up to finding hope in Jesus. And he does it with contagious beats and heartfelt, hopeful songwriting.
Jonathan Cain
The Songs You Leave Behind
Identity/The Fuel
You could say Jonathan Cain, a long time member of Journey, is a rock legend. But you may not know his incredible story of faith and redemption, and that's where his retrospective The Songs You Leave Behind comes in. These 19 tracks tell Cain's story and celebrate the legacies we leave behind, all with a classic rock vibe perfect for long drives and summer evenings.
Jasmine Murray
Fearless
Fair Trade Services
From her powerhouse performances on American Idol to becoming a Miss America finalist, it seems like Jasmine Murray is unstoppable. But on her full-length debut album, she's got a story to tell about fear, anxiety, and the determination to rise above. The aptly-titled Fearless promises empowering pop anthems that you'll be dancing to all summer long.
Chris McClarney
Breakthrough
Jesus Culture
If worship is more your vibe, then don't miss out on Chris McClarney's latest this summer. Breakthrough, recorded live with The Jesus Culture Band and CCM favorite Hollyn, brings together 10 new worship songs that celebrate hope. We're sure you'll be singing them at church soon, so why not get to know them now?
—Jen Rose Yokel