by John Barber
A new year is upon us and that means our sights are set on some great new music. Whether it's because of label changes, side projects, or just life getting in the way, it's been a while since we've heard from some of our favorite artists. Here are five artists that we're hoping to hear from this year.
Mandisa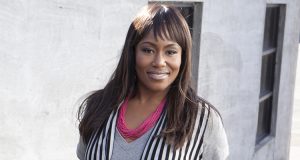 Mandisa is a singular voice in the musical world. With a career that began on American Idol, she's fashioned a style that blends gospel and pop into something that's all her own. In 2017, she released Out of the Dark, a record in which she transparently broadcast her struggles with depression and the way that Christ brought her through. Musically and thematically, the album was a leap forward, and it showed that she's maturing in exciting. With what's she's done so far, her potential is enormous. With a trajectory like that, it's thrilling to imagine how far she can go.
Kirk Franklin


Kirk Franklin is the godfather of gospel music. He's won every musical award in existence, and if there were ever someone who could rest on his laurels, it's him. In the last few years, he's been busy managing his label, Fo Yo Soul Recordings, and collaborating on projects like Tori Kelly's Hiding Place. But it's also been three years since his last solo album, and his fans are ready for more. That record, Losing My Religion, was a deeply personal triumph that went all the way to number one on the gospel charts (and won a Grammy in the process). Franklin has a reputation for always being on the forefront of gospel music and everyone is eagerly awaiting what comes next.
Needtobreathe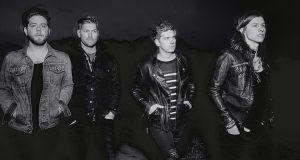 Whether you label them as pop, contemporary Christian, or Southern rock, Needtobreathe brings a much-needed fire to the music scene. Their last full-length record, HARDLOVE, a stellar collection of rock and roll, was released in 2016, and now we're ready for something big. 2018 saw an EP release (including the gorgeous single, "Forever on Your Side," with JOHNNYSWIM), along with acoustic versions of some of their big hits, all of which just whet our appetites for a new album. Needtobreathe is the go-to band for rolling the windows down on a summer night and cranking up the volume on the stereo, so here's hoping they've got tunes in store for the heart of 2019. (Photo: Eric Ryan Anderson)
Tedashii


The world of Christian hip-hop has never been more vibrant than it is right now. With artists like Trip Lee, Andy Mineo, KB, NF and so many more, there is honest and passionate flow coming from all over. Tedashii, the veteran rapper from Texas who has been recording since 2006, is a major part of that explosion. His 2016 album This Time Around was another solid release in his discography, but it's his 2018 singles "What's the Case" and "We Came to Play" that are really electrifying. The pairings with nobigdyl and Canon are straight fire, and they set the expectations for what comes next exceptionally high.
Citizens


Citizens has been through a lot in the last few years. Since their formation under Mars Hill, they've released three albums and three EPs. They've been signed by three different labels, and they changed their name, only to change it back shortly thereafter. What is the constant among all of that turmoil? The music has been rock-solid. Citizens is consistently innovative musically, while maintaining their doctrinal impeccability. They released a couple of singles in 2018, but their last LP, A Mirror Dimly, came out in 2016. Now, thanks to their addition to the Humble Beast label and with some help from Kickstarter, Citizens is releasing new music in 2019. This is a band on the forefront of Christian rock and roll, and we can't wait to hear what the new year and a new label bring.