Read the reviews of a few books that were published this year. This first one is the Editor's Pick…
NO OTHER GODS by Kelly Minter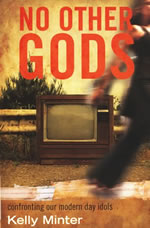 When the Bible warns believers against worshipping false gods, the commandment seems way too much like a nobrainer. Of course, you don't bow down to some ugly gold statue. Got it. But in No Other Gods, singer/songwriter, author and speaker Kelly Minter speaks about the idols that hit a little closer to home: a loving home, financial security, the man of your dreams. In a friendly, conversational style that hits between the eyes without needlessly talking down to readers, Minter provides a provocative reminder of what's really important in God's economy. And while the message is targeted to a female demo, guys will find plenty of takeaway value here, too.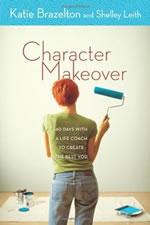 CHARACTER MAKEOVER by Katie Brazelton and Shelley Leith
Sure, it's way past the time for New Year's resolutions, but Character Makeover provides encouragement for anyone hoping for spiritual and personal growth. Written in a decidedly non-Dr. Phil way, Character Makeover allows readers to spend 40 days with a life coach to deal with everything from self-confidence to humility to self-control and everything in between. With extra space allowed for the reader to comment on any insights made along the way, Character Makeover is an interactive experience that's perfect for any time of year.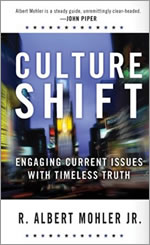 CULTURE SHIFT by R. Albert Mohler, Jr.
He's been called "the reigning intellectual of the evangelical movement in the U.S." by Time.com, but for someone touted so highly, R. Albert Mohler, Jr. has a refreshing lack of pretension when providing commentary on hot-button topics including abortion, bioethics, terrorism and a Christian's response to tragedy. In a mere 160 pages, Mohler, Jr.'s book, Culture Shift, provides thoughtful (i.e. non-sugarcoated) commentary that's informative and enjoyable. While not as comprehensive as some readers might like, it's an engaging primer that'll likely encourage further discussion of these timely issues.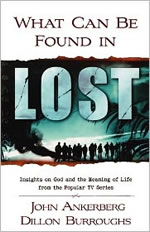 WHAT CAN BE FOUND IN 'LOST' by John Ankerberg and Dillon Burroughs
Anyone who's faithfully watched the TV series "LOST" has certainly shrugged their shoulders in hope of understanding exactly what's going on. The book What Can Be Found in LOST provides a few compelling theories on what's happening with Jack, Sawyer, Kate and the rest of the crew. But for those who've always suspected there was something deeper going on spiritually, the book makes countless interesting parallels that could be a springboard for an interesting Bible study or personal reflection. (Now, who says watching TV doesn't have its benefits?)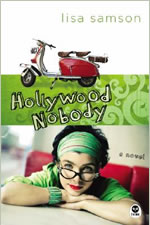 HOLLYWOOD NOBODY by Lisa Samson
Thanks to her mom's career, 15-year-old Scotty Dawn definitely knows her way around a film set. And while her life is anything but dull, she faces the same problems most teens do, like figuring out who she is. Before long though, readers of this novel will get to know the real Scotty through her entertaining blog which namechecks almost as many celebs as the latest issue of US Weekly. And whether you're a teen (or well past your teens), her struggles and triumphs will definitely entertain.
— Christa A. Banister is a freelance writer, author and blogger in St. Paul, Minn. Her first novel, Around the World in 80 Dates: Confessions of a Christian Serial Dater (NavPress), is in stores now.