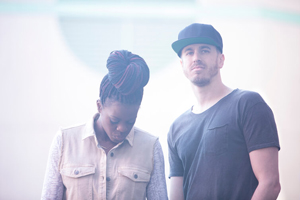 A couple days ago, I woke up to a text from a very good friend asking us to pray for a friend of hers who was missing and thought to be at the Pulse nightclub in Orlando on the night of the shooting. Later that afternoon she informed us that her friend was in fact killed in the attack. Even though we didn't know the individual who died, it hit Nirva and me really hard. As Nirva began to cry, I sat there silently thinking about how crazy it was for what many have deemed the worst terrorist attack since 911 to take place only 30 minutes from our house. How could this be? What will the implications be?
It seems like there was already so much fear, anger, division, and hatred in the air… Can we stand any more?
So of course, I jumped on Facebook to see if I could get more insight into what was going on and how people were reacting. It was immediately apparent that spin-doctors and anglers were hard at work. As they lobbed bombs at each other, snarky cynics from the woods were shooting off their canons at both sides. It was a verbal bloodbath that shed way more heat than light, relying on that good ole pillar of logic, the ad hominem, to make their case at every turn.
What I didn't see much of in this conversation were calm, reasoned voices of persons who are both principled and civil toward those with whom they disagree. The sad part is, I find this typical for how these discussions go. And this isn't limited to interaction on Facebook and other social media outlets. The loss of the virtue of kindness is part of "the spirit of the age" that we live in. It's something we rarely question. We just assume it's perfectly acceptable to publicly lambast our political/moral/theological "enemies" with sound bites of fury. And unfortunately, this isn't limited to the broader culture—many in the church have adopted this position as well.
The teachings of Jesus always have a way of cutting through our cultural presuppositions though. He taught that we should love our enemies, and use our words to bless those who curse us. Some people will assume that in order to obey this command we must sacrifice conviction. But the Bible will have no part of this. It calls for both conviction and compassion—truth and love. We must become people with, as Biola president Barry Corey has termed it, "firm centers and soft edges." It is easy to have firm centers and hard edges, or spongy centers and soft edges. But only large-souled individuals can stand firm on biblical principles and be kind toward those who disagree with them. Can you imagine if our community was made up of more and more people like this?
Now add to that a dose of thoughtfulness. We need to be reminded from time to time that not only was Jesus savior, redeemer, deliverer, etc., he was, and is, supremely wise—brilliant, one might even say. Observe the way he helped people think through their positions by asking the right questions, and his skillful use of parables. What if in this intellectually flabby culture we live in, we were equally thoughtful and nuanced in our approach? What if we actually took the time to be well-read in an area before expressing ourselves online? We have an incredible opportunity before us. Can you see it? People of wisdom, conviction, and kindness—this is what followers of Jesus have always looked like at their best, and this is something our culture desperately needs right now.
About Seth & Nirva | Widely-known for lending their acclaimed vocals on projects and tours by multi-platinum, GRAMMY, Dove and Stellar Award winning artists, husband and wife Seth and Nirva Ready globally released their long-awaited full-length debut album, Never Alone (buy), May 27 on Integrity Music.
Nirva, a Chicago native and daughter of Haitian immigrants, is featured as a singer and dancer in tobyMac's Diverse City band, touring with the iconic artist's ensemble for more than a decade. A graduate of Nashville's historic Fisk University, she was a member of the renowned Fisk Jubilee Singers and has also been a featured vocalist with such artists as Mandisa, Natalie Grant and Nicole C. Mullen, among many others.
Beginning his career as a singer with multi-platinum urban-gospel recording artist Kirk Franklin, Seth's vocal talent has also supported the likes of Donnie McClurkin, CeCe Winans and Chris Tomlin, among others. He also served as pastor of young adult ministry at The Crossing Church in Tampa, FL.
Meeting at a Billy Graham Crusade while Seth was singing with Kirk Franklin and Nirva was singing with tobyMac, later marrying, and now, together as a duo, Seth & Nirva have been featured nationally on FOX News, TBN Praise The Lord and CBN News. They have also been profiled in exclusive interviews, features and reviews by Worship Leader, ChristianPost.com, CCM Magazine and many more leading outlets.
For more information, go to SethAndNirva.com or on Facebook and follow Seth & Nirva on Twitter and Instagram @sethandnirva.