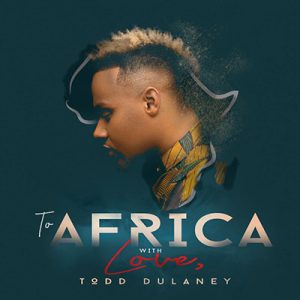 Nashville, TN (March 15, 2019)
2019 six-time Stellar Gospel Music Award nominee, Todd Dulaney, has released his new live album, To Africa with Love, recorded live in Capetown, South Africa via eOne Nashville. The 10-track album features live versions of Todd Dulaney's most beloved worship and praise anthems plus new original songs, including the smash hit lead single "You're Doing It All Again (Feat. Nicole Harris)."
Throughout the past few years Dulaney has been recognized for his dedication and musical prowess among his peers. A GRAMMY®, Stellar, and Dove Award nominated artist, Dulaney stands out from other emerging artists in the genre, and is revered as one of the influencers of the next generation of Gospel music.
To Africa With Love recorded live at Every Nation Church N1 City in Captetown, South Africa is available now.
For more information on Todd Dulaney visit www.EntertainmentOne.com