Nashville, TN (November 2, 2018)
The Afters have released The Beginning and Everything After which offers a memorable musical journey of the groups music. The dozen track greatest hits collection celebrates their chart-topping singles, TV placements, an MTVU Award, GMA Dove Awards and other accolades as well as two new offerings – "Well Done" and "Fear No More."
"Well Done" has gained significant momentum at radio since it hit airwaves last month. With over 50 stations on board, the new single has moved up the Billboard Charts this week, garnering a No. 29 spot on AC Monitored, No. 16 on AC Indicator and No. 33 at National Christian Audience. It's also racked up over 700k streams across platforms since its release, and is featured on key playlists like Amazon Music's Fresh Christian, and Spotify's Top Christian and Top Christian Contemporary playlists.
Additionally, the new track "Fear No More" was inspired by the band's personal struggles with fear, written as a raw and honest anthem to proclaim freedom in the face of anxiety. 'Fear No More' came out of my own personal struggles with anxiety throughout my life," shares frontman Josh Havens. "It's an anthem for trusting God and not living in fear and anxiety. When I wrote this with Matt, Jordan, Dan and Jason Ingram, we realized we all had faced these feelings in some way…it can be debilitating and rob us from the joy that God wants for us. If you have ever struggled with fear, anxiety or depression, I hope this song speaks to you! You're not alone!" Hear more about the song here.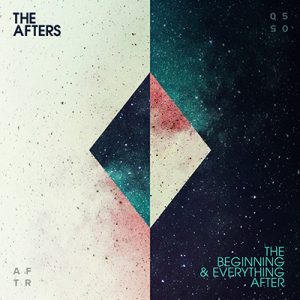 The Beginning and Everything After Track Listing:
Fear No More (new)
Well Done (new)
Light Up the Sky
Lift Me Up
Battles
Broken Hallelujah
Beautiful Love
Never Going Back to OK
Moments Like This
Every Good Thing
Live On Forever
Life Is Beautiful