Nashville, TN (October 14, 2022)
Still, the anticipated new album from Steven Curtis Chapman is out now, courtesy of Provident Entertainment/Sony Music.
With his latest project, Chapman has shared a strong willingness to shine a light on his pain and struggles, but also his faith, joy, redemption, and hope, infusing each of the twelve songs with universal goodness. The most-awarded artist in Christian music history shares, "It's a two-edged sword. At some point, you walk in with a bunch of new songs hoping people are ready to hear something new. The hard part is people don't always want that. They want to hear the hits."
Yet he found he still had stories left to tell. He adds, "I finally gave myself permission to say, don't question if this is relevant or where it's gonna fit or will it work in the current landscape of Christian music. I had to silence the voices, sit down with my guitar, and write whatever was stirring in me, let it come out however it came out."
His latest single, "Don't Lose Heart," was inspired by Chapman's own journey through the shallowed valley of grief and loss that he and his family have traveled. The song's upbeat honesty and truth have quickly connected with listeners – it was the most-added song at radio for three weeks in a row and is currently top 15.
YouTube Album Playlist:

Spotify Album Playlist: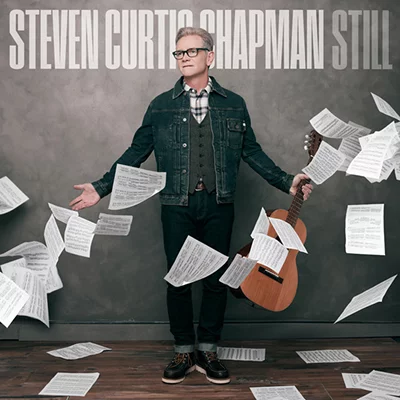 Still track list:
Welcome Back To Wonder
Still
Don't Lose Heart
I'm Alive
Kindness
Running After You
Unfixables
Love Now
Where Else Could I Go
A Desperate Benediction (Peace On Earth)
Living Color
Trying To Get Back Home