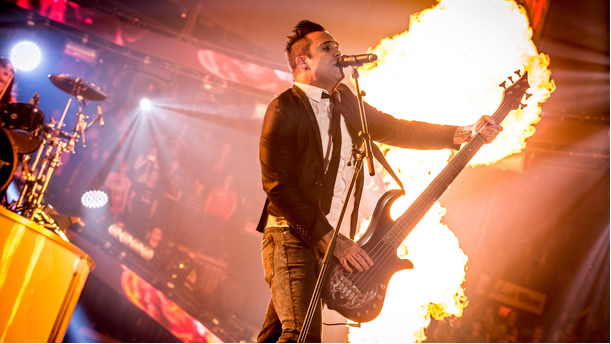 Nashville, TN — Multi-platinum and GRAMMY®-nominated rockers Skillet recently garnered yet another hit as their No. 1 Active Rock single "Awake & Alive" has received RIAA Platinum certification having sold over one million digital copies. The Billboard Music Award winners have sold over 11 million albums and singles in the U.S. alone.
As the band begins recording their 2016 release in LA this fall they will also headline the Western leg of the Winter Jam Tour Spectacular, one of the largest annual tours in the world. Skillet also headlined the winter/spring leg of the tour while it made history earlier this year with more than 600,000 people at a total of 47 shows across the country, the tour will conclude an unprecedented year with stops in nine additional west coast cities in November. "Good to be Alive," also off of their latest album RISE, garnered a nomination in the "Rock Song of the Year" category at the 46th Annual Dove Awards.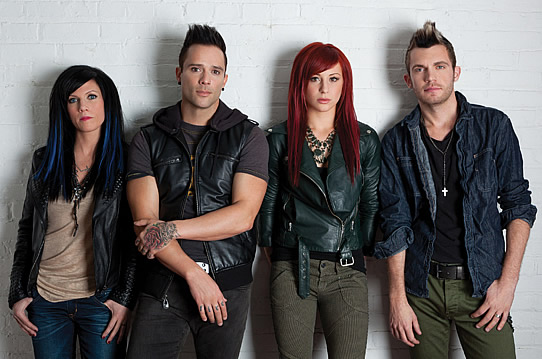 About Skillet:
GRAMMY®-nominated and platinum selling rock band Skillet has sold more than 11 million albums and singles in the U.S., racked up more than 160 million YouTube views and amassed a die-hard following whose members number more than five million on Facebook alone. Their 2013 Dove Award-winning release RISE debuted at No. 4 on the Billboard 200 and No. 1 on the Billboard Rock and Christian charts, which led to four consecutive No. 1 radio hits. RISE also gave Skillet their late night television debut on Conan and follows the band's 2009 platinum blockbuster, Awake, which garnered three Billboard Music Awards and spawned four multi format hit singles, including the platinum singles "Awake & Alive" and "Monster," whose companion video has generated more than 69 million YouTube views. Skillet was the only active rock band to achieve RIAA Platinum Certification in 2012.
Get Connected with Skillet:
Website: www.skillet.com
Facebook: www.facebook.com/skillet
Twitter: www.twitter.com/skilletmusic
Instagram: www.instagram.com/skilletmusic