(Nashville, Tenn.) – Scott MacIntyre released a new song, "Remarkable", to Christian radio yesterday, July 21, 2015. The release of the single, which was shipped to Christian INSPO/Soft AC and Christian AC-formatted stations, comes in the wake of MacIntyre's recovery from his second kidney transplant.
"I feel blessed beyond measure to be able to release new music and prepare to resume my tour schedule," MacIntyre says. "Just a few months ago, my future was uncertain. But thanks to an anonymous donor, the team at Vanderbilt, and my wife Christina, I was able to receive a new kidney and make a full recovery. I am grateful to God for walking with me through this challenge and restoring my health, and I'm excited to begin a new chapter of life."
"Remarkable" is the second single off of Scott's latest album Lighthouse. Produced by Dove Award winner Kyle Lee, the song is a powerful reminder that even when we feel worthless, we are priceless in the eyes of God.
"God can take a seemingly hopeless situation and turn it into something greater than we could ever imagine," says MacIntyre. "He's done it in my life, and he wants to do the same in yours."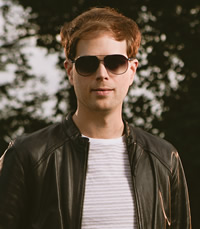 In September 2014, doctors told MacIntyre he had approximately six months until he would experience complete kidney failure. Last month, the entertainer received a kidney from an anonymous donor who had heard about his need on the radio. MacIntyre had previously had a kidney transplant in 2007.
"I am truly humbled that a stranger would give of themselves to me in this way," says MacIntyre. "Thank you is just not enough."
Blind since birth, MacIntyre is an accomplished pianist with a standout voice that captured the hearts of millions during the eighth season of American Idol. He also is an in-demand keynote speaker and the author of an autobiographical book By Faith, Not By Sight.
The Lighthouse album, produced by Grammy-nominated Matt Bronleewe, Dove-winner Kyle Lee, and MacIntyre, contains 11 songs with the timeless themes of hope, love, and faith. Two tracks feature fellow Idol alumni Danny Gokey and Skylar Laine.
For more information about Scott MacIntyre and "Remarkable," visit ScottMacIntyre.com.