Seattle, WA. (November 16, 2018)
BEC Worship group River Valley Worship has released a double single, "All This Time/Adore." Click the play button above to watch the video. This dual single precedes the upcoming six-song EP, Million Lifetimes Deconstructed, which will release on November 30th. This upcoming project was produced by David Leonard of All Sons & Daughters.
The upcoming special EP includes new recordings of songs from the group's label debut, Million Lifetimes, and features two new songs, "Cross and the Crown" and the holiday song "Adore." Their current radio single, "Hope Has A Name," is on the project with a deconstructed version of this song.
"It's been an absolute joy to revisit the songs that have meant so much to our church as well as bring a few new moments to the world and our community through this EP," shares River Valley Worship leader Ryan Williams. "We prayed that God would breathe on these moments, and give us new vision to translate these songs in a simpler way, all the while keeping the urgency of the original versions. Building something new by deconstructing the familiar. This is our worship for this season."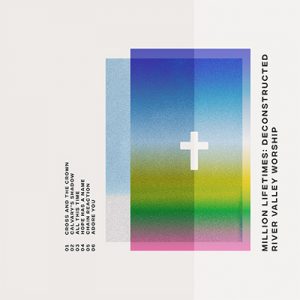 Million Lifetimes Deconstructed Track Listing:
Cross and the Crown
Calvary's Shadow (Runway Sessions)
All This Time (Runway Sessions)
Hope Has A Name (Runway Sessions)
Chain Reaction (Runway Sessions)
Adore You