Nashville, TN (January 15, 2019)
RCA Inspiration celebrates a total of 21 Stellar Awards nominations for the upcoming 34th Annual Stellar Awards, honoring nine releases over the past year that have garnered critical acclaim and buzz on the charts. From prolific superstars to rising contemporaries, the list of nominees includes Donald Lawrence, Fred Hammond, Israel Houghton, Jason Nelson, Koryn Hawthorne, Tasha Page-Lockhart, The Walls Group, WOW Gospel 2018, and hip hop icon Snoop Dogg. RCA Inspiration's nominations for the 2019 show span twelve categories including top categories Song of the Year, Albertina Walker Female Vocalist of the Year, Duo/Chorus Group of the Year, CD of the Year, and Producer of the Year. Kirk Franklin also returns as host of the show for the second consecutive year. Additionally, RCA Inspiration SVP and General Manager Phil Thornton will be inducted into the Stellar Honors Hall of Fame.
Phil Thornton, RCA Inspiration SVP and General Manager says: "Congratulations to all our Stellar Awards nominees! We are so thankful for the honors recognizing these latest releases, and the Stellar Honors Hall of Fame is such a tremendous honor beyond words; thank you so much to Don Jackson, and Central City Productions! We look forward to celebrating another amazing night of Gospel music at this year's show!"
The 34th Annual Stellar Awards will be held on Friday March 29th, 2019 at the Orleans Arena in Las Vegas, NV.
RCA Inspiration 2019 Stellar Awards Nominations:
KORYN HAWTHORNE – Unstoppable
Song of the Year – "Won't He Do It"
(Writers: Makeba Riddick, Richard Shelton, Loren Hill)
Albertina Walker Female Vocalist of the Year
Contemporary Female Vocalist of the Year
Music Video of the Year – "Won't He Do It" (Director: Casey Cross)

THE WALLS GROUP – The Other Side
(RCA Inspiration/Fo Yo Soul Recordings)
Duo/Chorus Group of the Year
Contemporary Duo/Chorus Group of the Year
Producer of the Year: (Producers: Kirk Franklin, Ronald Hill, Warryn Campbell, Phil Thornton)
Music Video of the Year – "My Life" (Director: Patrick Tohill)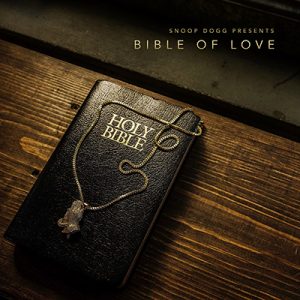 SNOOP DOGG – Bible of Love
(All The Time Entertainment/RCA Inspiration)
CD of the Year
Contemporary CD of the Year
Special Event CD of the Year
TASHA PAGE-LOCKHART – The Beautiful Project
(RCA Inspiration/Fo Yo Soul Recordings)
Albertina Walker Female Vocalist of the Year
Contemporary Female Vocalist of the Year
Producer of the Year: (Producers: Kirk Franklin, Ronald Hill, Phil Thornton, Clifton Lockhart, Tasha Page Lockhart, Myron Butler, Dontaniel Kimbrough, Zeek Listenbee, Cordell Walton, Edward "6Mile JP" Page, Charles "Ollie" Harris, Daniel Bryant, Bryan Popin, AyRon Lewis)
DONALD LAWRENCE
Duo/Chorus Group of the Year – Donald Lawrence & Tri-City, "Goshen 432 Hz"
Contemporary Duo/Chorus Group of the Year – Donald Lawrence & Tri-City, "Goshen 432 Hz"

ISRAEL HOUGHTON – Road to DeMaskUs
Urban/Inspirational Single or Performance of the Year – "Reckless Love"
Recorded Music Packaging of the Year
JASON NELSON – The Answer
Urban/Inspirational Single or Performance of the Year – "Forever"
FRED HAMMOND
Special Event CD of the Year – The Best of Fred Hammond
(Verity Records)
WOW Gospel 2018
Special Event CD of the Year